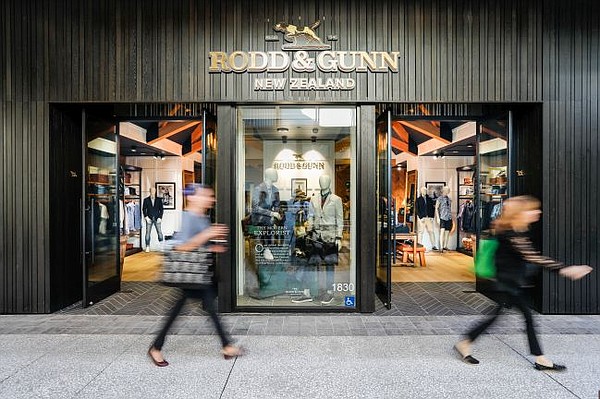 Rodd & Gunn Takes a Bow at Westfield Century City
New Zealand's Rodd & Gunn clothiers are taking a wider gamble on California. The third Rodd & Gunn store in California opened Aug. 10 at the Westfield Century City mall, which neighbors affluent enclaves such as Beverly Hills and West Los Angeles.
Mike Beagley, Rodd & Gunn's chief executive officer, said that the mall, going through a $1 billion remodel, was exactly the place to put their bit of New Zealand in Los Angeles.
"When we saw the stunning new makeover at Westfield Century City, we knew we found just the right home for our L.A. store," Beagley said. "Our smart-casual aesthetic will hopefully appeal to the relaxed but style-forward sensibilities of men in L.A."
The design of the 1,800-square-foot store pays homage to an upscale New Zealand lodge, Beagley said. It's also the first store to install a central window in its storefront.
Rodd & Gunn is scheduled to open a fourth store in La Jolla, Calif. in November, and roll out three more in the state in the next year or so.