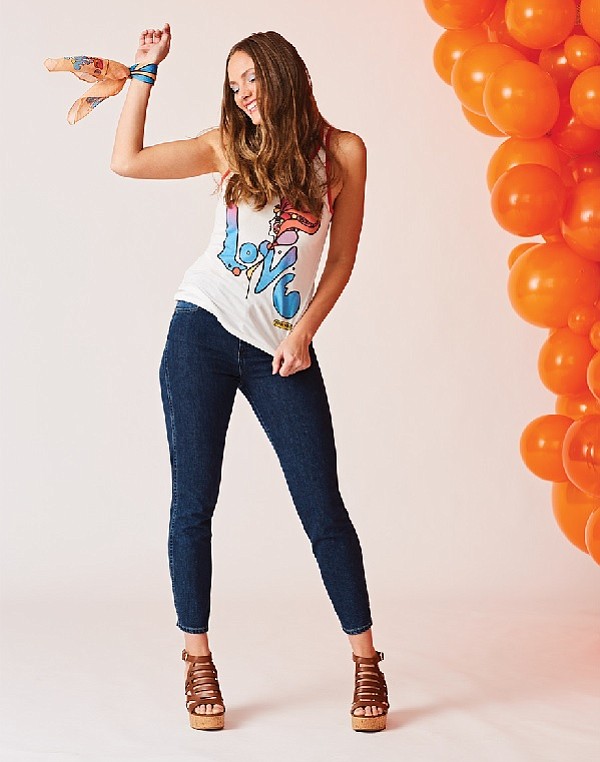 Wrangler x Peter Max
Apparently the "g" in Wrangler stands for "groovy." The classic denim brand is about to roll out its latest collab with Pop Art icon Peter Max, known for his use of bright colors and psychedelic designs.
The new collection, designed with the artist, is part of Wrangler's year-long celebration of its 70th anniversary.
This is Wrangler's second collab with Max. The company worked with the artist in the early 1970s. The retro collection has been modernized with new fits, but the packaging is exactly the same as the 1970s original, including the pocket tag artwork and the sewn-in shirt label with the Peter Max logo.
The Peter Max collection, which is set to bow in stores and online in September, follows the launch of Wrangler's 70th-anniversary throwback collection, which bowed earlier this year with looks that blended Wrangler's Westernwear sensibilities with classic '70s-style. Looks include rip-and-repair style jeans, Western button-down shirts, high-rise jeans, ringer tees and denim jackets.
"The 70-year milestone is a tremendous one and what better way to acknowledge it than to take a trip into our past and reimagine some of those styles for today," said Craig Errington, vice president of marketing, Wrangler. "This global collection is inspired by archive finds that reflect the 1970s creativity in denim and its youth culture's upbeat and optimistic mood. They're designed with a celebration in mind, and most importantly, to be fun!"
Wrangler is among the portfolio of brands under the VF Corp. umbrella, which also includes Vans, Timberland and Lee.