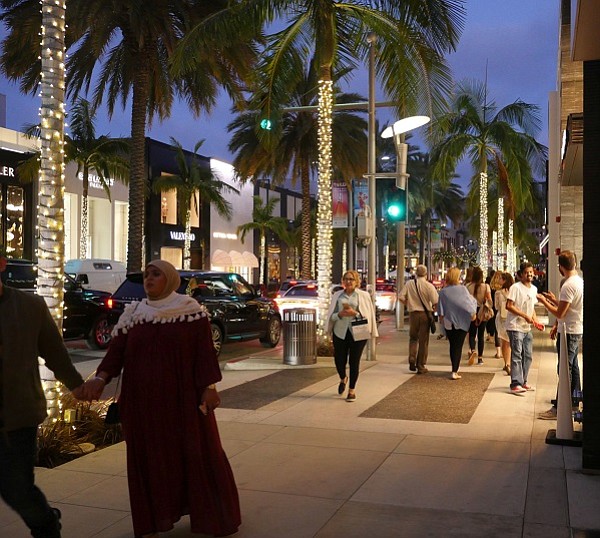 RETAIL
Beverly Hills Tells Shops to Stay Open Late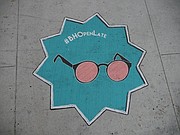 The city of Beverly Hills has been encouraging boutiques to keep doors open after most stores call it quits for the night.
Earlier this month, the city started the B.O.L.D. program, or Beverly Hills Open Later Days. Instead of a closing time around 6 p.m. or 7 p.m., participating boutiques and restaurants stay open until 8 p.m. on Thursdays through Saturdays for the rest of August. Mayor Lili Bosse hoped the initiative would bring more shoppers to already-thriving pedestrian retail streets such as Rodeo Drive.
"We wanted to change the culture of Beverly Hills and bring both residents and visitors into our beautiful business district into the evening, not just for a restaurant meal but for shopping and strolling/people watching," she said.
The city helped with adding more features to Rodeo, such as tables, chairs and bistro lights, which encourage people to hang out around the stores.
It also arranged street performances from musicians such as Latin jazz great Poncho Sanchez, which took place on Aug. 5, and famous DJ Richard Blade played 1980s tunes on Aug. 24. Some stores produced special events such as a meet-and-greet with Brad Goreski at Louis Vuitton, which took place on Aug. 5, and a meet-and-greet with blogger Mariana Hewitt at Ferragamo. Some participating restaurants also are offering coupons for the events.
The B.O.L.D. program will wrap up at the end of August. It will be revived in November for the holidays, Bosse said. The later hours did attract bigger crowds, according to Bosse and boutique salespeople informally interviewed for this story.
Staying open late is a perpetual discussion between boutiques, mall managers, landlords and, often, cities. Many say that stores need to stay open late to catch the business of people who cannot shop during traditional business hours. Reza Shekarchian, co-owner of the Avedon boutique at 417 N. Canon Drive in Beverly Hills, did not participate in B.O.L.D. He said that he and his staff would take a wait-and-see approach to the program. In the past, later hours did not serve Avedon well. "The majority of people are waiting for their restaurant reservations," Shekarchian said. "They might come in and look at something, but the majority are just biding their time."