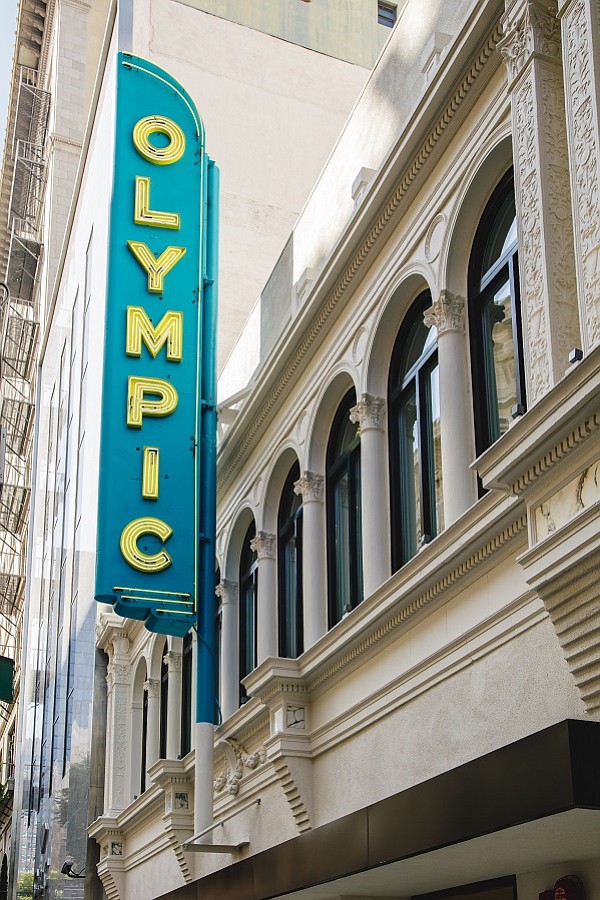 RETAIL
COS Opening in DTLA
History permeates the walls of the new COS store opening at 313 W. 8th St. on Friday, Aug. 25.
The retailer, with garments that have a clean silhouette and high-end fabrics, has totally rehabbed the inside of the Olympic Theatre, constructed in 1927 and most recently occupied by a lighting store until a lease was signed by COS last year.
You will hardly recognize the old, dilapidated structure, which looked as if it hadn't been touched since its doors opened 90 years ago.
COS is the progeny of H&M, the Swedish retailer that sells a vast selection of garments at bargain-basement prices. But COS incorporates high-fashion concepts and fabrics at price points that hover around the $100 to $135. (COS stands for Collection of Style.)
Nearly two years ago, COS opened a pop-up store in downtown LA at 912 S. Hill St., a few blocks away from its current location, to get a feel of consumer sentiment toward the brand that debuted its first store in London in 2007. Now it has more than 200 locations around the world. There is already a COS store at the Beverly Center and another in Beverly Hills.
The downtown COS store, which opens its doors at noon, is within walking distance of the Ace Hotel, Whole Foods Market, Acne Studios and A.P.C. It's one more addition to the burgeoning hip retail scene.
COS provided the following photos showing the women's and men's departments of the store, as well as the historic signage on the shop's exterior.