As of Thursday, August 31, 2017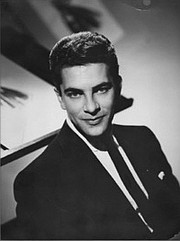 Designer Paul Schnell died earlier this year at the age of 90. Best known as the designer for Ernst Strauss, a Los Angeles–based manufacturer of high-end women's apparel in the 1960s, '70s and '80s, Schnell's last job in the industry was as designer at Da-Rue California Inc., the maker of upscale updated apparel.
Schnell spent 15 years with Da-Rue before retiring in 2004, said company President Richard McElrath, who described Schnell as "one of the great ones."
"He was the most talented guy I ever met," McElrath said. "We were lucky to have him."
Schnell was born in Southern California but moved to Denmark with his family as a child. Schnell's Da­nish father was a tailor and taught his son the art of tailoring and design. A gifted artist from an early age, Paul Schnell attended the Royal Danish Academy of Fine Arts before enlisting in the U.S. military at the outbreak of World War II, according to his son Brian Schnell.
After the war ended, Schnell returned to Southern California, where he landed a job with famed costume designer and necktie designer Don Loper. After opening and running his own collection, Schnell joined the design department at Ernst Strauss in 1965. For nearly 20 years, Schnell created the look of the label: understated sophistication.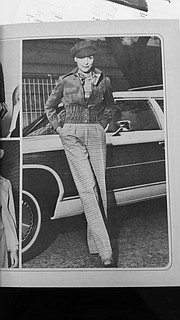 "At Ernst Strauss, he created everything new each season with no repeats," McElrath said. "He felt at their prices and looks—Ultrasuede coats with chinchilla collars and cuffs—his customers, top specialty stores in the country plus Neiman Marcus, Saks Fifth Avenue and Bloomingdale's, deserved all new fashion every season, which was exhausting."
It was at Ernst Strauss that Schnell met his wife, Donna, who was working as a model for the company.
His son Brian recalled taking a class trip to visit his father at the Ernst Strauss factory in downtown Los Angeles.
"It was a small class, 12 children, and we all got on the bus to Ernst Strauss and heard him speak to us about design," Brian Schnell said.
The younger Schnell recalled his father's signature looks, the Ultrasuede jackets and suits in the 1970s and the shoulder-padded styles and power suits in the 1980s. He remembered seeing the racks of fabrics—including the furs—at the factory, remembering a fur coat Paul Schnell brought home for Donna, who wore it to the opera before deciding later to become an animal advocate and eschew fur.
Paul Schnell retired in 1985 but shortly returned to work at Roth Le Cover California before joining Da-Rue in 1989.
"He would sit in front of a blank piece of paper every day and sketch and design clothes," Brian Schnell said.
In the 1987 book "California Fashion Art and Style" Paul Schnell was quoted as saying, "The hallmarks of quality clothing are fabric, fit, styling and workmanship. The fabric is the backbone that unites the collection. The woman who cares about clothing can choose to be a polyester princess with closets full of mediocrity or invest in a few garments of great distinction."
Schnell died on July 5, which was his 90th birthday. He was preceded in death by his wife, Donna, who passed away in April, as well as his eldest son, Kevin. He is survived by his son Brian.