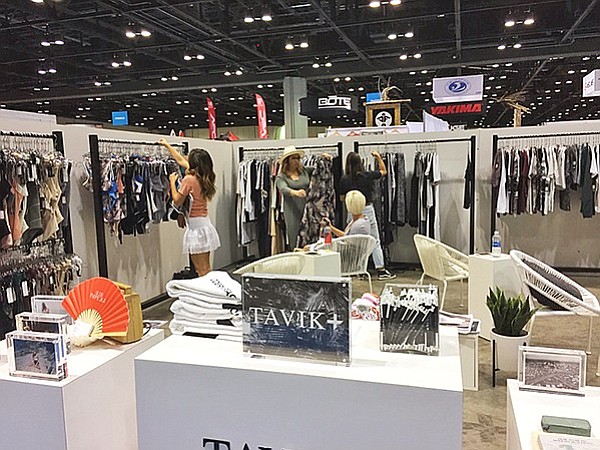 SURF EXPO ADDS NEW SECTION
Surf Expo Adds New Category to Trade Show
Surf Expo, known for showcasing all kinds of apparel and accessories related to surfing and other water-related sports, is adding a new section called Bluewater.
Bluewater, which will debut at the next Jan. 25–27 show in Orlando, Fla., will feature products for the inshore and offshore fishing aficionados. Anchoring the new section will be legacy companies such as Salt Life, Bimini Bay and Yeti.
"We are excited to return to Surf Expo and to be in the new Bluewater section," said Larry Laska, Salt Life's director of marketing. "Bluewater is the ultimate destination for those who live the salt life to see the latest innovations in saltwater apparel and gear."
Featured products in the new section will include performance and lifestyle apparel, accessories, outerwear, footwear, sportswear, T-shirts, sunglasses and other items.
The new section will have a Bluewater lounge and will feature a flats skiff by Hell's Bay Boatworks.
"For years, Surf Expo has been a top trade event for brands rooted in the inshore and offshore apparel market," said Roy Turner, Surf Expo's show director. "Recent show trends have seen a new group of brands and retailers emerge, especially in performance apparel. Creating this stand-alone category will address the growing market needs and provide our retail buyers with more opportunity."
Bluewater will be centrally located on Surf Expo's show floor bordered by the Paddle, Surf and Resort categories.
Surf Expo is a longtime boardsports and beach/resort lifestyle trade show held in January and September. It is owned by Emerald Expositions, based in San Juan Capistrano, Calif.