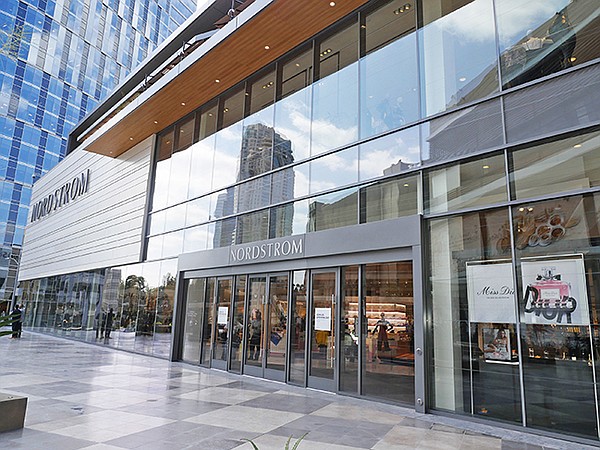 WESTFIELD CORP. SOLD
Westfield Shopping Malls Sold to European Entity
After wrapping up multi-million dollar remodels of several big California malls this year, Westfield Corporation announced on Dec. 12 that it agreed to be acquired by European real-estate investment trust Unibail-Rodamco SE in a deal with an enterprise value of $24.7 billion.
Together, the entities will become a global property leader with a gross market value of $72.2 billion.
"The acquisition of Westfield is a natural extension of Unibail-Rodamco's strategy of concentration, differentiation and innovation. It adds a number of new attractive retail markets in London and the wealthiest catchment areas in the United States," said Christophe Cuvillier, Unibail-Rodamco's chief executive officer and chairman of the management boards. "It provides a unique platform of superior quality shopping destinations supported by experienced professionals of both Unibail-Rodamco and Westfield. We believe that this transaction represents a compelling opportunity for both companies to realize benefits not available to each company on a standalone basis, and creates a strong and attractive platform for future growth."
Unibail-Rodamco executives said the Westfield name would continue to be prominent. The company with headquarters in Paris and Amsterdam also plans to roll out the Westfield brand in the new group's flagship shopping destinations.
Westfield founder and chairman Sir Frank Lowy reportedly will leave the company, according to the British Broadcasting Company, along with his sons Peter and Steven, who served as co-chief executives of Westfield. But the Lowy family will maintain a big investment in the new company, according to a Unibail-Rodamco-statement.
"We see this transaction as highly compelling for Westfield's security holders and Unibail-Rodamco's shareholders alike. Unibail-Rodamco's track record makes it the natural home for the legacy of Westfield's brand and business," Frank Lowy said.
The European company expects to take advantage of Westfield's development savvy and management team. Some of Westfield's premier shopping destinations are Westfield Century City, which recently underwent a $1 billion makeover; Westfield London; and Westfield World Trade Center.
RELATED STORIES