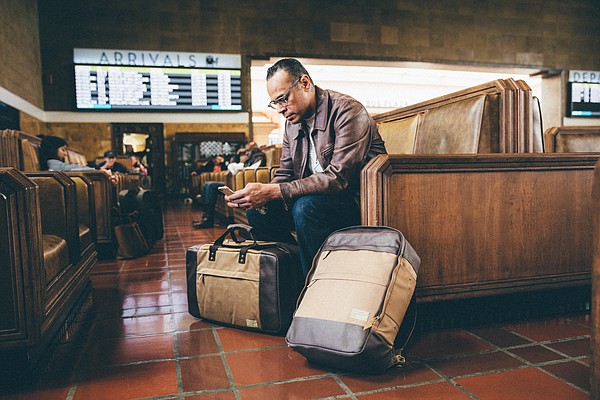 FASHION
Backpack Maker Hex Partners with Streetwear Designer for New Looks
Hex, known for its techie accessories for carrying computers, iPads and gear, has partnered with street fashion legend Alyasha Owerka-Moore who designed two silhouettes inspired by Owerka-Moore's love of vintage travel gear.
"It's always great when we get to work with pioneers and innovators, like Alysha," said Dan Maravilla, cofounder of Hex.

Alysha, who lives in San Diego, takes a lot of his fashion cues from his days of skateboarding and from his mother's job of preserving textiles for New York museums. "I have always been a fan of train travel. Whether taking the train up and down the East Coast to skate competitions when I was younger, or around Southern California now, it's something that's always been a part of who I am. I have an affinity for vintage train cases from the 20's and 30's and felt like it would be rad to work with HEX to create a modern take on this kind of vintage travel gear.
The new pieces are constructed of modern textiles with the look and feel of vintage tweed fabrics used to wrap vintage suitcases.
Hex has a tiny flagship store at 804 S. Broadway and its collection can also be found at www.hexbrand.com.