SWIM/SURF
OAS: Swedish Roots, International Outlook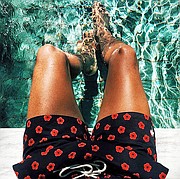 Swedish men's swim line OAS is launching in the United States and looking to expand to women's swim in 2017.
Originally launched as a footwear brand that sold espadrilles, OAS expanded into men's swimwear, which is sold in 15 countries around the world, including countries in Europe as well as Japan and South Korea.
Brand creator Oliver Lundgren described the OAS customer as a "well-experienced person—our customer loves to see and discover the world."
Lundgren said the company wants to be the "No. 1 go-to brand before taking off for vacation and exploring new places."
The swim trunks mix Scandinavian design and contemporary prints, such as camouflage, a whimsical orange-slice pattern and bright florals. There are engineered styles such as the "Venice Swim Trunk," which features surfers cresting a wave. The "NYC Swim Trunk" has a vintage map of old New York.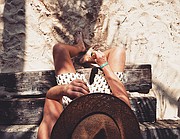 Made from a fast-drying microfiber, the trunks are designed to be worn in the water or out.
The beach-to-street aesthetic extends to details as well.
"As a Swedish brand, we do not only think about the function as a pair of boardshorts," Lundgren said. "We also add design elements to make our swim trunks not only another trunk but actually something that feels special. We are working with a cut and a choice of material that makes them more of a shorts that you can swim in rather than just another swim short in the market."
The swimwear is produced in Europe and Asia and retail prices range from $85 to $105. In addition to the women's collections, OAS will add a new group of embroidered men's shorts as well. A premium collection of handmade espadrilles is also in the works.
For more information, visit en.oascompany.com or contact The Park Showroom at (213) 250-6200.