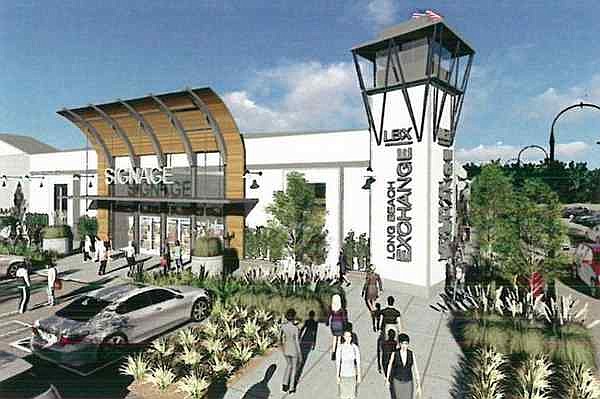 RETAIL
Nordstrom Rack Moving to New Long Beach Exchange Shopping Area
A new shopping center that is about to be built on the historic site where McDonnell Douglas, and later Boeing Co., manufactured planes is getting a major anchor.
Nordstrom Rack said it will relocate its store in Lakewood Center, opened in 2010, to the new Long Beach Exchange when it is completed. The 28,000-square-foot store is expected to open in spring 2018. Whole Foods 365 has also signed on for the project.
"We look forward to continuing to serve customers in a convenient, updated location that we think will offer a great shopping experience," said Geevy Thomas, president of Nordstrom Rack.
The planned Long Beach Exchange, also called LBX, will be constructed on 26 acres of land near the Long Beach-Lakewood city line near the Mercedes-Benz USA West Coast headquarters, the Long Beach City College campus and other offices at the Douglas Park area.
The shopping center will incorporate certain aviation design details and will have a 1940s-era style hangar building as its centerpiece with about 15 artisanal food vendors as well as locations selling, fashion and art.
Burnham Ward Properties owns the property and expects to have six anchor stores and three drive-thru restaurants at the LBX site when it is completed.