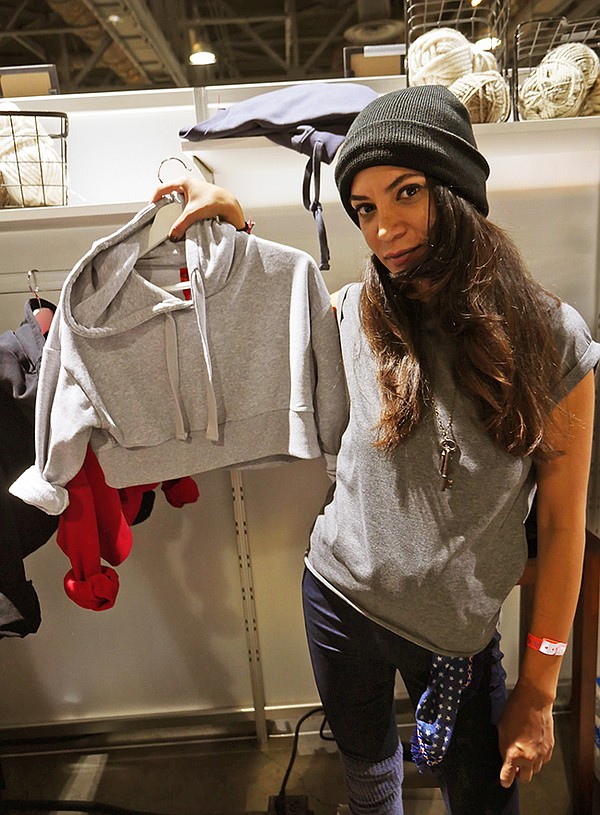 AGENDA
Agenda Busy, Vendors Say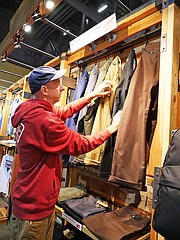 Tina Rani helped launch basics line GCK in August, and, because the brand was new, she did not expect much from its first trade-show outing at Agenda, which ran Jan. 5–6 at the Long Beach Convention Center in Long Beach, Calif.
"We thought that we were going to be sitting here and drinking coffee because we are a new brand—but we've been writing," she said.
Rani was one of many vendors at Agenda who said that the Fall '17–focused show enjoyed solid-to-busy traffic from retailers. Turnout ranged from major department stores and national specialty chains to e-commerce emporiums and independent boutiques.
Agenda is the first fashion trade show on the 2017 calendar, and the buzzing traffic for the men's, streetwear, skatewear and lifestyle-focused show took place under a backdrop of a tough business climate.
Macy's and other major department stores announced sales declines during the crucial holiday retail season. Core surf and skate shops also had a tough 2016, according to ActionWatch, a market-research group that reports on the business of independent action-sports shops, which represent an important sector of Agenda's attendees.
For the January-through-November 2016 time period, overall sales on the ActionWatch panel were down 4.1 percent compared with the same time period the prior year. The soft performance followed another year of declining business for core surf and skate shops. Sales for the January-through-November 2015 period declined 1.7 percent in a year-over-year comparison.
But Agenda vendors did not let bad news get them down, said Patricia Thornton, executive vice president of sales for the Maui & Sons brand. "2016 was a hard season, but retailers are still here and they are buying," she said.
Reported shopping the show were buyers for retailers Nordstrom, Pacific Sunwear, The Buckle, Amazon.com, Zappos, Nasty Gal, Tilly's, Diane's Beachwear, REI, Urban Outfitters, Sun Diego, Jack's Surfboards, Ron Robinson, Planet Blue, Karmaloop and Kitross.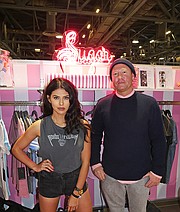 Buyer attendance and booth real estate were even with the January 2015 show, said Aaron Levant, founder of Agenda, which is observing its 14th year of business in 2017. "To me, flat is the new up," Levant said of doing business in a tough climate. Agenda is owned by Reed Exhibitions. Agenda also produces biannual shows in Las Vegas and New York.
Big surf brands Quiksilver and Billabong bowed out of the Long Beach show this season. The major brands did not respond to emails asking why they did not produce booths at the show after serving as Agenda vendors for more than several seasons.
However, major action-sports and streetwear brands produced big booths at the recent show. Obey; RVCA, which is owned by Billabong; DC Shoes, a division of Quiksilver; The Hundreds; and Vans all produced major booths. Vans showed its Fall '17 collection at a 4,200-square-foot booth.
Agenda also continued to be a place to make debuts. Etnies introduced a new look for its "Marana OG" sneaker, which uses Michelin-brand rubber in its soles. DC Shoes introduced collaboration collections with the Sk8 Mafia brand and Indonesian graffiti artist Darbotz. The Tavik brand showed its new "Port" collection. Herschel Supply Co., a luggage and accessories brand popular with streetwear and action-sports enthusiasts, introduced its first apparel line. Herschel's two lines of outerwear were intended to be packed up easily for people on the go.
New brands also used the show to make debuts. Sugar, a Fort Lauderdale, Fla.–headquartered women's fashion basics line, took a bow at Agenda. The show also was a first for GCK, which is headquartered in Irvine, Calif. Tsubo, a footwear line, also debuted a new collection after going on a brief hiatus and relocating to Portland, Ore., from the San Francisco Bay Area.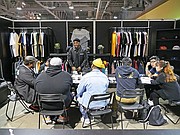 The show branched into homewares and accessories. A Los Angeles brand called Night Shift introduced bedding for the action-sports set at Agenda. It is the first bedding brand in memory to exhibit at Agenda. Water-bottle brands also took bows, including Yeti and the Orlando, Fla.–headquartered Corkcicle.
Prominent styles at the show included coach's jackets, T-shirts with long hems and chino pants. Looks inspired by 1990s fashions also were making a splash.
Kitross' Fraser Ross said that he picked up five brands for his shop on Los Angeles' Robertson Boulevard. Vendors needed to show more Immediates in a show focused on Fall '17 styles, he said. "People are showing too far out. Spring is really what we need to chase," he said.
Jessica Alvarez, a Kitross assistant, said that there needed to be more variety at the show. "Everybody is doing the same thing. It's all military," she said of the olive green–inspired jackets and shirts at the show.
For David Yoo of the Belmont boutique in Chicago, the tough economy and pitched competition with major retailers and e-emporiums have been pushing boutiques to find new revenue streams. "I see a lot of retailers doing private label. It offers a good margin and there is less competition," he said.
After the Long Beach show, Agenda announced that it will debut a marketing division. The division will organize a range of productions from large events as well as pop-up shops at galleries located at 346 N. Fairfax Ave. and 441 N. Fairfax Ave. in Los Angeles, according to an Agenda statement released Jan. 9. Fairfax has developed a reputation as being a center for streetwear fashion over the past years.
In a separate interview, Levant noted that retail and modes of doing business have changed greatly over the past decade. Trade shows need to change too. "We need to become a launchpad for brands we represent. It is the next stop in our evolution," he said.
A couple of days before the Long Beach show, Levant issued a letter on why the trade show format is still crucial in a world of social media. It was the first time he sent a "Why we do trade shows" letter. It was released on the Agenda website and was sent to thousands of contacts.
"In this never-ending sea of social media and digital communication, sometimes, I believe, we lose our focus on what's really impactful and meaningful. … I strongly believe in building authentic face-to-face partnerships," he wrote. "I want to remind everyone, no matter what part you play in our industry, whether you are a retailer, distributor, brand, showroom or press, we value what you are. It's incredibly important to show up and continue building relationships."
The letter was a topic of discussion at the Long Beach show. "It wasn't a sales ploy," Levant said. "It was a statement on what are company does; we help build relationships that are meaningful."