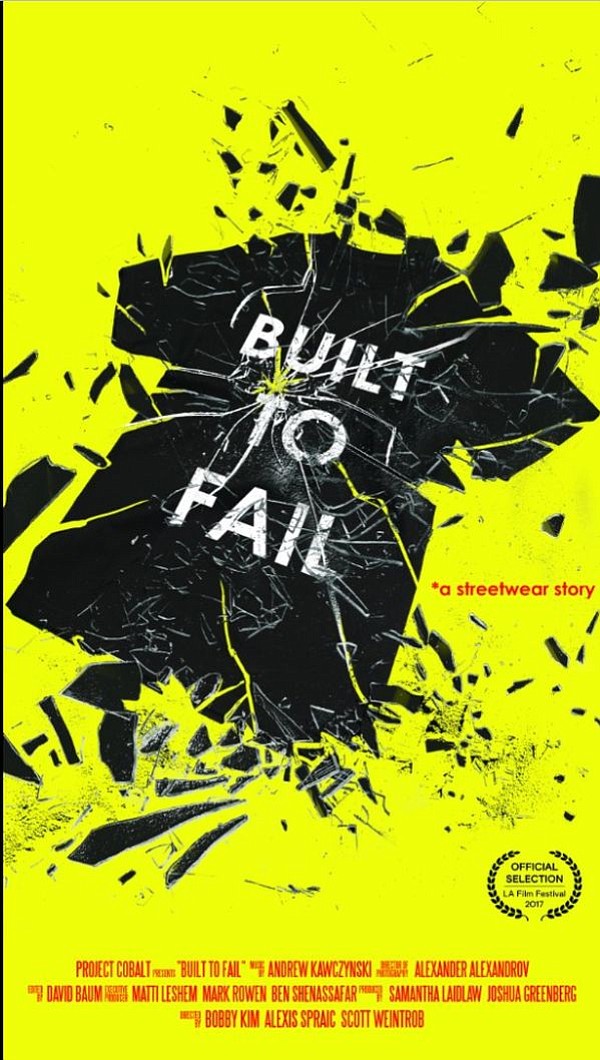 Streetwear: The Movie
Once the snarky, reckless stepchild of fashion, streetwear currently rubs shoulders with aristocratic European fashion houses. Streetwear is seen on both runways and skate parks.The wild style sets the tone for much of youth and avant garde fashion. In the new documentary, Built To Fail, streetwear luminary Bobby Hundreds, born Bobby Kim, leads a tour through the history of streetwear, and finds out how punk, hip hop, skateboarding got in a proverbial food fight to make a new style.
Hundreds interviews streetwear founding fathers such as Rick Klotz and Eli Bonerz, as well as Tommy Hilfiger and Russell Simmons on fashion, streetwear's messy birth, rise and fall, and subsequent rise. Built to Fail was screened at the LA Film Festival in June. For those who didn't see it, new opportunities might be on the horizon. Bobby Hundreds currently talking to distribution companies on releasing the doc.