As of Thursday, July 6, 2017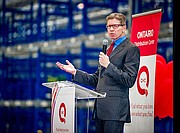 Two big television shopping cable networks will now be one.
QVC has agreed to acquire HSN and its various home and apparel lifestyle brands for $2.1 billion.
QVC parent Liberty Interactive already owns 38 percent of HSN shares and is acquiring the other 62 percent.
Competition is getting steeper for home-shopping programs on cable TV as more people gravitate to their mobile phones to shop for their favorite items—from jewelry and clothing to BBQ grills and patio tents. HSN and QVC also have e-commerce sites.
HSN, based in St. Petersburg, Fla., broadcasts to 95 million households in the United States via cable as well as online streaming. It also sells home and apparel brands through its Cornerstone business, which markets products through catalogs, branded e-commerce websites and 14 retail and outlet stores. The Cornerstone brands include Ballard Designs, Frontgate, Garnet Hill, Grandin Road and Improvements.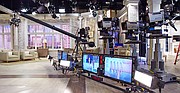 On the Home Shopping Network, electronics and home goods made up 53.5 percent of sales, beauty and health products were 23.3 percent of sales, fashion and accessories were 15.3 percent of sales, and jewelry accounted for 7.9 percent of sales.
HSN reported $3.56 billion in revenues in 2016, a 3 percent decline over the previous year. HSN's headquarters will remain in St. Petersburg and be overseen by QVC President and Chief Executive Mike George.
"HSN founded the industry 40 years ago and helped it grow with exciting initiatives like Shop By Remote and media integrations with leading content producers. By creating the leader in discovery-based shopping, we will enhance the customer experience, accelerate innovation, leverage our resources and talents to further strengthen our brands, and redeploy savings for innovation and growth," George said in a statement. "As the prominent global video commerce retailer and North America's third largest mobile and e-commerce retailer, the combined company will be well-positioned to help shape the next generation of retailing."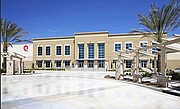 QVC expects the merger to increase QVC's competitive edge; create cost reductions and revenue-growth opportunities; boost more development in e-commerce and mobile and Internet platforms; optimize programming across five U.S. networks; cross market to better engage existing and potential customers; and improve financial options due to HSN's lower debt level.
The deal should close during the fourth quarter of this year.
Last year, QVC opened its first West Coast distribution center in Ontario, Calif. Scheduled to be at full capacity by 2020, the new D.C.—spread across 1 million square feet of space—is anticipated to handle more than 20 percent of QVC's total shipments. Eventually, the Ontario distribution center will employ 1,000 people. The Ontario D.C. will join a networks of distribution centers in Virginia, Pennsylvania, North Carolina and South Carolina.