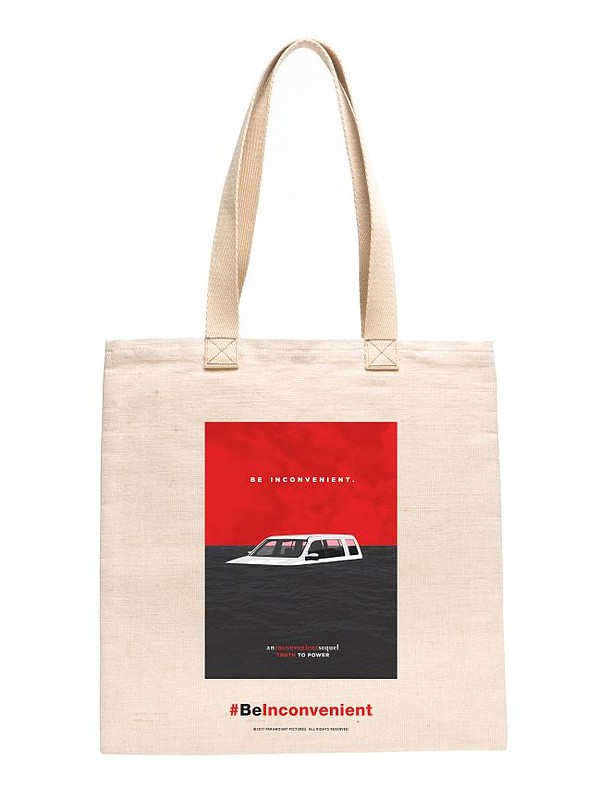 Alternative Apparel & An Inconvenient Sequel
Alternative Apparel is stating its case in the climate change crisis. Before the release of An Inconvenient Sequel, Al Gore's follow-up to 2006 climate change doc, An Inconvenient Truth, Alternative Apparel will be hosting events and putting together special store windows for An Inconvenient Sequel its boutiques in New York, San Francisco and Los Angeles' Venice neighborhood.
At the Venice boutique , 1337 Abbot Kinney Blvd., there will be a textile art installation from Sonya Yong James, which will feature draw-cords, twill tape, waistbands and paper hangtags which will transform from junk into art. She will be assembling the installation live on Friday, July 28.
Alternative also worked with the sequel's production company and distributors Paramount Pictures and Participant Media to make an exclusive tote featuring art from a limited edition poster minted by Shepard Fairey's Studio Number One. It retails $25. Expect to see it at Alternative boutiques and Alternative Apparel's e-commerce website.