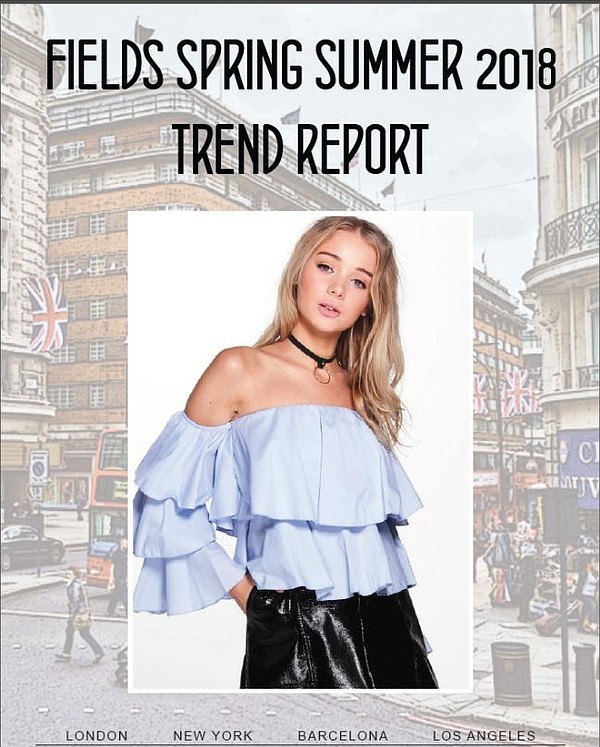 Barbara Fields' Spring/Summer '18 Fashion Forecasts
Barbara Fields Buying Office has been forecasting juniors fashion for more than 30-years. Last week, it released the Fields Spring Summer 2018 Trend Report. Fields gave us a peek at trends forecast to make a splash soon. Tops and T-shirts with ruffles will be popular, woven shirts will overtake knits in popularity, also look out for dresses with floral patterns and rompers.
Continuing in popularity from past seasons will be off shoulder and cold shoulder tops, T-shirts bearing slogans from social media trends and distressed denim shorts also will continue to be seen on stylish juniors.
Barbara Fields puts together forecasts through frequent travel and trend spotting in fashion capitals across the globe. Her most recent trips have been to London and Barcelona.
RELATED STORIES