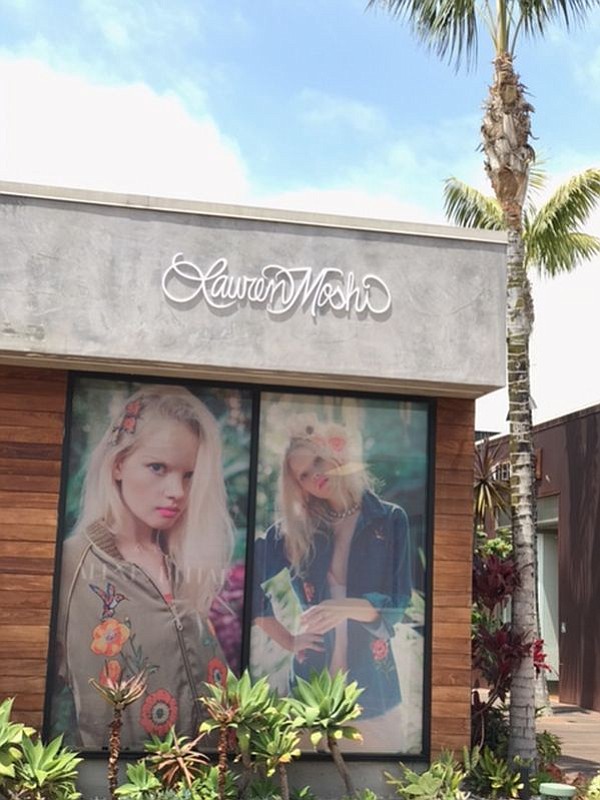 Lauren Moshi to Malibu Lumber Yard
During the most grim days of the Great Recession, Los Angeles' Lauren Moshi brand opened a boutique for its bright, pop-culture T-shirts, art and clothes on the corner of Robertson Boulevard and Alden Drive in Los Angeles.
About eight years later, Lauren Moshi took another retail dive. It opened a boutique across the street from the Pacific Ocean in Malibu, Calif. The 600-square-foot Lauren Moshi boutique opened in May in the Malibu Lumber Yard retail center, neighbors include high end stores such as Maxfield and James Perse.
Michael Moshi, the brand's owner, said that his brand got beach in its DNA. Check out the shark graphics inked by his sister Lauren! The Malibu shopper is one of the Moshi brand's top demographics, Michael said. The new store also will be a place to showcase the entire Lauren Moshi line.