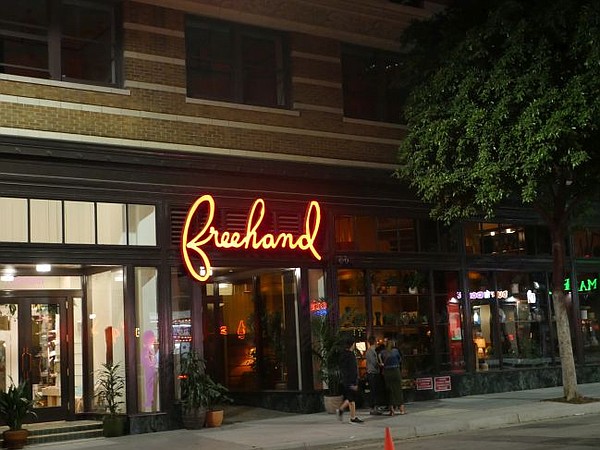 New Hotel & Retail in Once Tough DTLA Neighborhood
The intersection of 8th and Olive streets in downtown Los Angeles was kind of a tough place. So tough that parts of 1999 movie Fight Club, a paean to blight if there ever was one, was filmed in the street's once crumbling buildings.

Much has changed in the past couple of years. High end organic grocer Whole Foods opened by the intersection, which is a short walk from Los Angeles' Fashion District. 8th and Olive will be the site of more high life. Freehand Los Angeles, a unique, luxe hotel produced a soft opening earlier this month. Developed by Sydell Group, Freehand Los Angeles will offer more than 200 rooms which will feature exclusive, private rooms and communal rooms like a hostel. The hotel's interiors were designed by the acclaimed Roman and Williams design firm. Also at the hotel, artisanal coffees to be served at Café Integral, and Los Angeles food viewed through an Israeli lens at The Exchange Restaurant.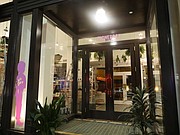 Opening adjacent to Freehand, Flowerboy Project. It's a boutique by the Venice Beach florist Flowerboy Project, which along with said flowers, also will vintage clothing customized by Flowerboy and souvenir based clothing – with a California and Los Angeles angle, said Sam Jones, a Flowerboy Project manager.
Freehand Los Angeles will be the latest attraction on what is being called the 8th Street Corridor, said Kayoko Suzuki-Lange, co-founder of coffee table guide book District Book//DTLA. "It will be the most amazing street," she said. It will pass through the Whole Foods and the upcoming Broadway Trading Center, which media has reported will feature an Apple store and a giant food market.