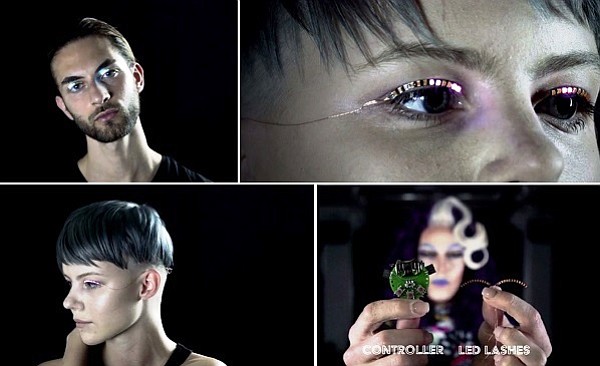 Blinkers On
Here's something sure to be a hit with the fashion—and festival—set. f.lashes are lightweight LED lights meant to be worn like false eyelashes.
The lightweight LED lights respond to head and body movement and light up in a range of patterns and colors. F.lashes are powered by an LED controller that you can tuck behind your hair.
Inventors Tien Pham and Davey Taylor have nearly a month left to meet their $40,000 Kickstarter goal and they've already surpassed it with more than 800 backers. There are several pledge levels, beginning with $40 if you want to get a pair of f.lashes.