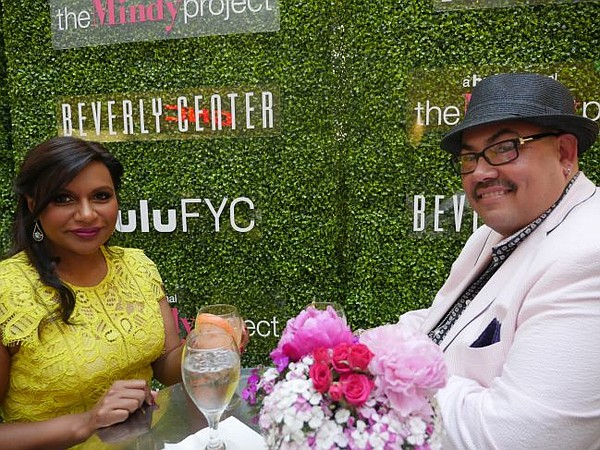 Talking Costumes With Mindy Kaling at Beverly Center
The Beverly Center wrapped up Phase One of an extensive remodel recently. For a celebration to mark installation of new features such as skylights, which bring a light, airy feel to the center, actress, writer and producer Mindy Kaling held a talk on the costuming for her show The Mindy Project.
People magazine writer Patrick Gomez launched the discussion between Kaling and the costume designer Salvador Perez. The star and her costumer talked about florals, filming winter scenes in summer (the show's winter coats are made out of light fabrics, beside acting, its the only way to make the audience believe it's winter in New York when the show is being filmed in 85+ degree weather in L.A.) Another point, making clothes for comedy is hard! Costumers must design for pratfalls, spills and other hilarious mishaps, Perez said.
But the cocktail dresses, winter coats and even saris worn by Kaling bring a lot of color to the popular show, Perez said. "The Mindy closet is an enviable place," he said.