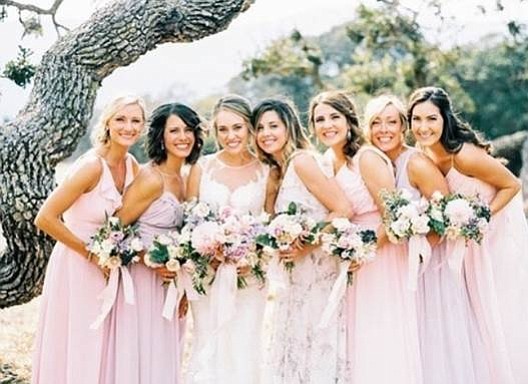 RETAIL
Banana Republic Hits the Wedding Aisle
Here comes the bridesmaids dresses to Banana Republic.
On July 19, Weddington Way, an e-commerce site that helps millennial bridesmaids and the bride coordinate dresses they can all wear for the big event, is opening a shop within the Banana Republic store in Santa Monica on the Third Street Promenade. This is the second California shop-in-shop for Weddington Way, which was acquired by Gap Inc. about six months ago. The other one is in San Francisco, at the Banana Republic store near Union Square.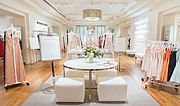 Weddington Way was started in 2012 by Ilana Stern, a former women's clothing buyer at Bloomingdale's who got her master's in business administration at Stanford University. The idea behind her online store was that bridesmaids are often scattered across the United States and can't be in the same place to pick out a dress for the wedding or not everyone can make it to view the dresses at a store.
So she created a site where each person can pick a dress and put it in a virtual showroom. Help from stylists is available. Then you invite members of your wedding party to view the dresses and give everyone feedback.
These brick-and-mortar locations in select Banana Republic stores will expand Weddington Way's concept into physical e-commerce stores, where people can try on their selected dresses and then order online.
There are already Weddington Way shops in Banana Republic stores in Atlanta, Dallas and Chicago with more planned for New York and Seattle.