RETAIL
TenOverSix to Move to Miami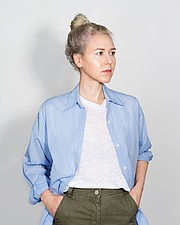 After a nine-year run in Southern California, the TenOverSix boutique will be closing its multi-brand, independent Melrose Avenue store and reopening in Miami, said Kristen Lee, the boutique's co-owner and creative director. Lee also runs a TenOverSix boutique in Dallas.
The West Hollywood, Calif., boutique, located at 8425 Melrose Ave., was doing well, Lee said. But it was time to look for new opportunities."I love being there. There's great foot traffic. But it felt like the right time to move on," she said." The bottom line for us is it feels like a crowded market. I'd rather put my resources into an emerging market."
The Florida store will be located in Miami's Little River district, which is a five-minute drive from the town's Design District, which has distinguished itself for boutiques, restaurants and galleries as well as being a center point of the annual Art Basel art fair.
Lee's husband, Joe Cole, will be developing a café adjacent to the new TenOverSix. He also is scheduled to open a cocktail bar down the street. The duo's new businesses are scheduled to open in early December, just as Art Basel opens.
The 2,000-square-foot Miami TenOverSix will sell a similar mix of apparel, gifts, accessories and homewares. Fashion brands sold at the store include Maryam Nasir Zadeh, Nomia and A Piece Apart.
The Miami shop also will focus more on collaborations with artists, industrial designers and ceramicists, Lee said.
The West Hollywood store is scheduled to close in late July. The store will hold a sale offering 80 percent off apparel, accessories, printed matter and homewares.