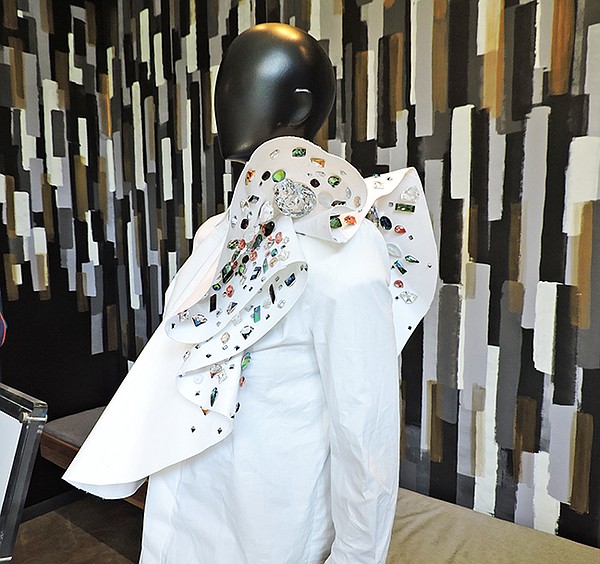 SWAROVSKI
Swarovski Looks to Spring/Summer 2018 for 'New Perspectives' Trend Forecast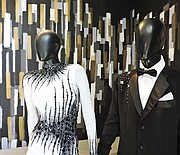 The macro-trend for the Spring/Summer 2018 season is "disruption." That was the word from Austrian crystal maker Swarovski, which presented its Spring/Summer 2018 forecast—titled "New Perspectives"—on March 8 at the Tuck Hotel, a newly opened boutique hotel in downtown LA's fashion district.
For Spring/Summer 2018, Swarovski presented four trends: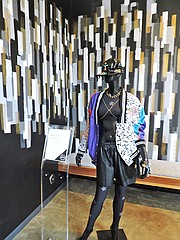 • Gang Star, a '90s-inspired trend that includes athleisure and a bright color palette. Look for bold, chunky jewelry, messages in jewelry, dark florals, logos and faux logos. This trend includes "ungendered" clothing and head-to-toe adornment.
• No Normal features an "untraditional" and "un-normal" color palette. Minimalism and maximalism are blended to create a look that is "off kilter" and "off balance." The look features new silhouettes and details such as knotting and roping to show the underside of the garment as well as an emphasis on functional details.
• Hacked Nature includes organic shapes and unusual surfaces. This colorful trend accents the technological advancements in nature. Look for print-on-print details and bright, bold botanicals.
• Spellbound takes a new look at "mystic metallic." Metalwork takes on a gothic, spike form." Look for "melted metals" and "black on black on black" designs as well as iridescent "oil-slick" finishes and a mix of high-gloss and brushed surfaces.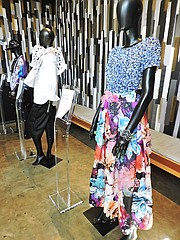 Swarovski also introduced several new products including the Shiny Lacquer Pro Effect crystals, featuring a clear crystal with a color back, which gives the crystal an opaque look. This also includes several variations on turquoise shades. Other new items include a stingray skin-inspired technique called Crystal Galuchat and iridescent pearls in dark and light blues.