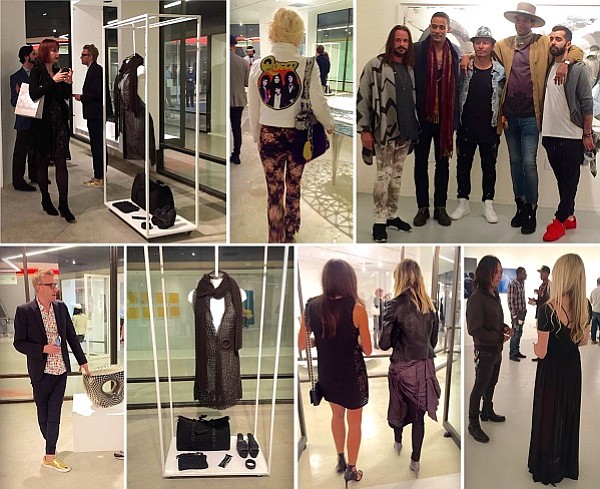 ART + FASHION
WestWeek 2017 Salutes Icons and Innovators
WestWeek 2017 highlighted "Icons and Innovators" at its March 22-23 Spring Market at the Pacific Design Center in West Hollywood, Calif.
The two-day event features the latest offering from 2,200 home décor product lines as well as a series of programs and events. Along with the array of luxury furnishings and interior resources, many of the PDC's art galleries were open for the March 22 evening reception.
Some of the stand-out galleries with influential art and furnishings included the INDUSTRY Gallery and Sur le Mur. Both galleries had art that could influence trends in the fashion world.
INDUSTRY Gallery featured the digital sculptures of Finnish artist Janne Kyttanen. He's best known for his work with 3D printing and is considered to be one of the most influential designers of his generation. Besides his large-format sculptures, his other works on display included a digital work-out trainer with computerized lighting. Also, he presented his take on fashion with a laser-cut dress and accessories including shoes and bangles—very Azzedine Alaia in style.
At Sur le Mur Gallery, Megan Phillips curated the pairing of international artists with décor from Organic Modernism. Each pairing had a piece of furniture to compliment the art—many influenced by beauty. As always with art lovers, fashion is just as important for self expression. Sur le Mur gallery always seems to attract the fashion flock.

Here's just some of the varieties seen throughout opening evening.