RETAIL
Analysts Talk Retail Survival in a Time of Change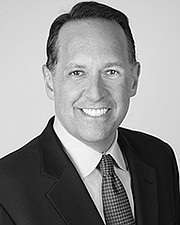 Attorney Jed Ferdinand has been worried for his fashion clients.
"It's been a challenging time," Ferdinand said. He is senior managing partner of the Ferdinand IP law office with headquarters in New York City. "I've been working in fashion licensing for many years. I've had a lot of deals fall through at the last minute recently. It's not as bad as 2008, but I'm starting to have the same feelings. Sales are slowing and business is getting more difficult for all of the downstream entities like manufacturers and brand owners."
Here's his advice for clients with deep pockets: "I'm telling many companies to forget about the great deals that you got a few years ago. It's not what they want to hear. What is a good deal under these circumstances? If manufacturers are well capitalized, my advice is take that deal and run with it."
The point is, get your products out there and make sure they stay there. Better deals are on the horizon.
It's a time of disruption, according to many retail analysts. Rapid change calls for reactions that require creative thinking and good judgment, many retail analysts have been counseling their clients.
For the past few months, fashion websites have been passing around forecasts that more than 3,000 stores are scheduled to shutter in the United States. Jeff Van Sinderen, a retail analyst for B. Riley & Co. in Los Angeles, predicts the number of store closures will be even higher.
"This peak will exceed the Great Recession," he said. "It will be a monumental year for closures and bankruptcies. It's a cleansing of excess square footage of retail in the U.S. There are too many brands that have not been relevant enough. There are too many domestic stores and too little differentiation. Some of these have not been relevant enough to survive the migration to e-commerce and omni-channel retail as well as the ongoing consolidation in malls."
His view is echoed in analyst circles, which predict this is a time of great retail change. The change has already upended the way fashion does business, and it is difficult to predict how it will end up. Recently, Credit Suisse published a research note that stated the traditional leaders of the fashion and apparel business are no longer quite as important.
"We now see digital commerce and marketing as the primary and most effective mechanisms for building softlines brands, replacing the historical gatekeepers of third-party retailers and mass-media marketing," the company said in the March 17 note, titled "Revolution in the Softlines Brand Landscape: Digital Is the New Wholesale."
According to the report, Credit Suisse analysts are "increasingly cautious" on traditional specialty retailers running huge fleets of stores as well as retailers with a heavy reliance on third-party brands that are forecast to embrace a direct-sales model.
"The rise of online-only marketplaces like Amazon.com, Backcountry, Wish, YOOX and ASOS as well as subscription-based models like Birchbox and Trunk Club creates a new distribution channel for brands whose primary relationship with its customers is digital," the report stated.
Don't give up on bricks-and-mortar
While e-commerce and commerce from mobile phones is forecast to continue to skyrocket, Mercedes Gonzalez, director of Global Purchasing Companies, a New York–headquartered consultancy and buying office, counsels people to not give up on bricks-and-mortar retail. She owns a boutique in upstate New York to test out ideas. She thinks the time is ripe to open her second bricks-and-mortar boutique.
"It's a perfect storm to start something new and to be brave," she said. Retail is changing, she said, but anxiety over the fate of many retailers is blinding people from other issues.
"They are going out of business because they are not giving consumers choices," she said. "People have stopped shopping because it is so boring."
The U.S. economy is performing well. The national unemployment rate is low—4.5 percent in March—according to the Bureau of Labor Statistics. Consumers have money, Gonzalez said. They're just not spending it on fashion.
To survive, apparel people will have to take risks. Gonzalez recommended taking inspiration from slow fashion and fast fashion. "Slow fashion is all about quality and the story about the brand. That is what consumers are looking for. The idea of fast fashion is designing for the sake of putting new product out there, and if it doesn't work forget about it and do something else."
Opportunities are rising in retail real estate, Gonzalez said. There's a lot of vacant space, many landlords are more willing to negotiate, and there's a talented pool of unemployed retail workers looking for jobs.
Retail analyst Marshal Cohen also said that retailers have been missing the point about consumers. In a recent blog for The NPD Group, Cohen wrote that retailers need to focus on new consumer outlooks. "It's now about customer engagement, not customer acquisition. Rather than a multichannel strategy, the strategy now needs to focus on the customer and finding new ways to deliver the products they want, when they want them, whether online or at a physical location. It's no longer about brands, big logos and price promotions, it's about engaging consumers with experiences, personalization, quality, service and value," Cohen wrote. He is chief industry analyst, retail, for NPD.
Robert Greenspan, founder of Los Angeles–headquartered Greenspan Consult Inc., said the secret to survival in a time of tumult just makes good sense for manufacturers. Only do business with partners who have good credit and are willing to pay for items through methods such as "cash on delivery."
"You still have to make goods, you still have to sell goods. The basic concepts have not changed," Greenspan said. "You might not be able to grow in the next year, but be smart. Make money at whatever level business you are at, and watch your inventory levels and overhead levels."