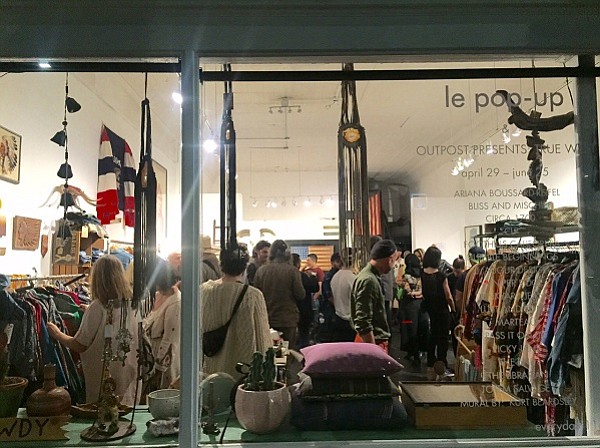 True West Pop-Up Arrives on Abbott Kinney
Inspired by the high desert and frontier lifestyle, True West celebrated its opening night on April 29. Ingeniously curated by Barbara Kramer, co-founder of Designers and Agents, and Jessica Hundley, writer and filmmaker, the show brought together wares from vintage collectors, bespoke artists and makers and heritage designers together in one unique pop-up shop.
Collections from The End of Yucca Valley, Totem Salvaged, Foothills California and Bliss & Mischief were just a few of the vendors on hand with their latest selections of beautifully merchandised collections. There is also a photo exhibit of images—from Todd Weaver, David Black and more—that carry on with the True West theme.
Located at Le Pop-Up on Abbott Kinney in the heart of Venice, True West will run until June 25. There will also be a series of cultural events taking place at the shop throughout its run. This is definitely the modern take of how the west was won!
True West is located at 1108 Abbott Kinney Blvd., in Los Angeles' Venice neighborhood.