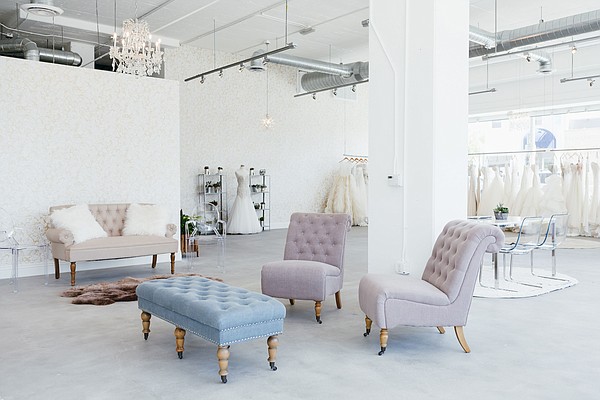 Kinsley James to Los Angeles
For more than four years, Kinsley James Couture Bridal has represented up-and-coming and established designers at its bridal salon in Walnut Creek, Calif. On May 11, it opened a sprawling 3,900-square-foot location on 8231 West 3rd St. in Los Angeles, a boutique street which is a two-minute drive from retail centers The Grove and Beverly Center.
At the party, models showed off gowns, while guests drank champagne and munched on hors d'oeuvres. Co-hosting the debut party was interior design and lifestyle guru Anne Sage and bridal designer Anne Barge.
Kinsley James co-owner Dawn Silva Rigney promised that fashion events, as well as beauty and health events would be on the salon's calendar
"We really want brides to have a good experience and a relaxed appointment, and we feel that a big space allows them to have ample room to view gowns and offers more privacy. We've found that brides really love the larger fitting rooms that the space provides. The dresses tend to take up quite a lot of room, and we want our brides to have enough space to be comfortable, "Silva Rigney said.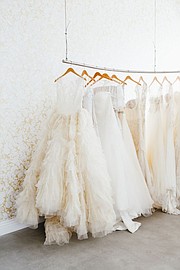 Designers at the salon include Idan Cohen, Persy, Liz Martinez, Pallas Couture, Marchesa, Rivini and Anne Barge. Brides can also customize their gowns at the salon, according to a brand statement. Silva and Silva Rigney are sisters-in-law and former wedding planners. They got into the gown biz after hearing horror stories from clients on how they were compelled to travel long distances to try on gowns from their favorite bridal designers. The co-founders hope their salon could serve as a place where a bride would be provided choices of many bridal designers.