FASHION
Neault Joins Style Fashion Week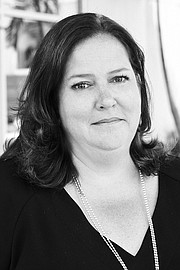 Christina Neault, who formerly worked as an executive producer for Mercedes-Benz Fashion Week, has joined Style Fashion Week, a producer of the biannual series of runway shows during Los Angeles Fashion Week and New York Fashion Week as well as events in other cities including Palm Springs, Calif.; Miami; and Dubai.
Veronica Kerzner, president of Style Fashion Week, made the announcement on May 16. Neault will serve as a global fashion consultant for Style Fashion Week. She will consult on production, business development, programming and relations with established and emerging designers and brands, Kerzner said.
Style Fashion Week has been producing fashion week shows in Los Angeles since 2011. In 2016, the show moved locations from downtown Los Angeles to the Pacific Design Center in West Hollywood, Calif.
Along with showcasing runway events from designers such as Mario De La Torre, "Project Runway" alum Malan Breton, Naven, Shahida Parides, Thomas Wylde and the brand Moods of Norway, Style Fashion Week also puts together arts installations at its shows and features musical performances. In March 2017, it announced that it would partner with concert promoters Insomniac and Cirque Du Soleil's "Zumanity" to create a festival atmosphere at the show.
In 2018, Kerzner said, she will introduce a new brand called Style Fashion X. It will be a series of fashion, music and art events that will be produced outside the United States in countries including Mexico, Japan and Vietnam. "We will work with governments to boost economic development and brands through fashion, music, art and culture," she said. "We'll be creating an international exchange program that will help grow business."