As of Monday, November 6, 2017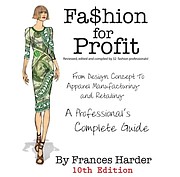 Frances Harder ushered in the debut of her new group Fashion For Profit last month with a reception in Glendale, Calif.
Harder formerly ran non-profit Fashion Business Inc., which recently folded after a 20-year run. The new group, Fashion for Profit has a similar mission of education for fashion industry entrepreneurs. Here's the new group's mission statement.
"We are dedicated to providing specific world-class education, technical training, sourcing, networking, operations, marketing, mentoring and consulting services. Fashion For Profit's global resources offers our members a platform to connect the resources they need to build a successful fashion business."