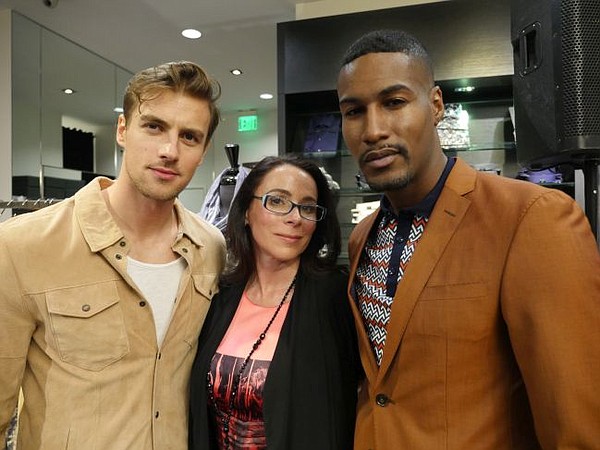 Scandinavian Man Wraps Up Tour at Sand
Scandinavian Man is a coffee table-sized magazine. It devoted the 244-pages of its inaugural Autumn/Winter 2017 issue to men's fashion designers and brands hailing from Norway, Sweden and Denmark. Konrad Olsson, magazine editor-in-chief and Jonas Bergström, chief executive officer, wrapped up a US tour for Scandinavian Man on Nov. 8. The wrap up party was held at the Sand Copenhagen boutique at Sunset Plaza in West Hollywood, Calif. Aptly enough, the debut issue features an in-depth interview with Søren Sand, founder of Sand Copenhagen.
English language issues were distributed at the Sand Copenhagen boutique. On the guest list was Swedish designer Johan Lindeberg, also interviewed in the debut issue of Scandinavian Man. The party crowd also featured Grammy award nominee Aloe Blacc, actress Necar Zadegan, Stylist Andrew Weitz and Brazilian soccer player Gabriel Jesus. DJ Rashida supplied the tunes.