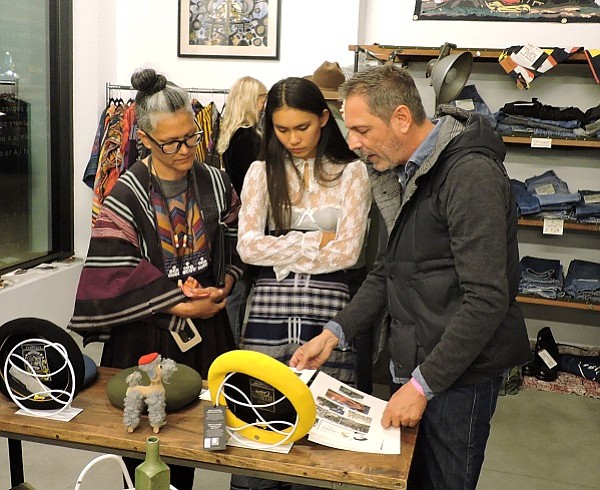 Then and Now Opens at Platform
Then and Now is a temporary collective of apparel, accessories and lifestyle merchandise. Just don't call it a "pop-up."
"I call it a curated retail experience," said founder Barbara Kramer, known to many in the industry as the co-founder of the Designers and Agents trade show. Acting as a "curation agency" to put together temporary retail marketplaces is a side gig for Kramer, who hosted a small version of Then and Now on Nov. 4-5 in Agoura Hills before the main event kicked off on Nov. 9 at a space at Platform in Culver City, Calif.
Then & Now vendors included vintage sellers and new makers. The through line between them, Kramer said, was a shared aesthetic.
"Where they meet in the middle is the thought and passion they put into it," she said.
For example, Marion Paquette handbags are made from reclaimed fabrics and come with interchangeable vintage chains. Los Angeles–based apparel and accessories line Jaga has a high-end, hand-made aesthetic. Santa Ana–based Orenda Tribe offers upcycled vintage made with globally sourced materials. Lili T. makes boho-luxe leather bags and jewelry with an organic quality. On the vintage side, there were items from Well Worn Art, Lust and Found and Carney Couture. Junkyard Jeans had a corner spot to showcase its collection of vintage and customized denim.
Then & Now will be open at Platform through the end of December.