As of Thursday, May 9, 2019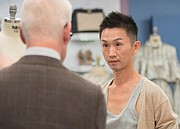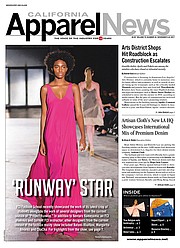 There was plenty of drama going into the finale of "Project Runway," with four designers with very distinct points of view competing for the top prize.
Two were Californians, San Francisco-based Brandon Kee and Los Angeles-based Kentaro Kameyama. San Juan, Puerto Rico-based Margarita Alvarez presented her final collection as Hurricane Maria was on track to hit the island. (Mentor Tim Gunn assured her on air that her family was safe.) And Salt Lake City-based Ayana Ife, the reality show's first Muslim designer, presented a collection that was both fashionable and modest.
Ultimately, L.A.-based Kameyama was named the winner for the Lifetime TV show, now in its 16th season. Kameyama is a graduate of Los Angeles–based fast-track fashion school FCI and is currently an instructor there. The school's recent runway show in October featured Kameyama, along with fellow "Project Runway" designers Alvarez, Batani-Khalfani and ChaCha, on the runway alongside FCI students.