MANUFACTURING
Brazilian-L.A.Connection at Fashion Panel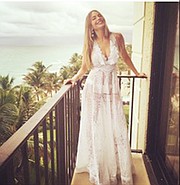 It was a call that every American red carpet–gown label in America is waiting for: a personal request from an A-list star. But in this case, Sofia Vergara was calling a Brazilian label.
The "Modern Family" star contacted Brazilian red-carpet label Martha Medeiros with a request to make a gown for her wedding. When the Medeiros executives got off the call, they had one question: Who's Sofia Vergara?
After a bit of research into the American entertainment scene, the Martha Medeiros label soon started working with Vergara on a gown for her wedding, said Gabriela Watarai, the USA manager for Martha Medeiros. The label opened a shop at 8405 Melrose Place in West Hollywood, Calif., in November 2016. Since then, Vergara has been photographed shopping at the boutique and wearing the label at premieres.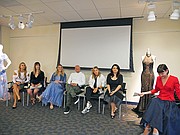 Watarai told the story at a Nov. 17 panel called "Brazilian Fashion Now." The panel discussed Brazilian apparel labels doing business in the United States. The panel was held at the Brazilian Consulate in Los Angeles. Panelists included Ilana Kugel and Marcelo Kugel of Koral, the Vernon, Calif.–based activewear label with Brazilian roots. Also speaking was Giovanka Barbosa of the Fabiana Milazzo brand, which runs a store at 8476 Melrose Place in West Hollywood; Julia Culau of the Kalimo fabrics brand, which has an office in downtown Los Angeles; and Natalia C. Aranovich of Aranovich Law Firm. The panel was moderated by fashion consultant Kim Krempien.
Having a Hollywood connection is crucial for a red-carpet label, Watarai said. "Having a store here is like having a window to the rest of the world," she said.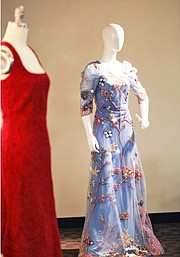 While Los Angeles and the Brazilian megalopolis of Rio de Janeiro both feature influential beach cultures, the panelists said there are big differences between fashion tastes and business cultures. Culau said that Brazilians favor bolder and more colorful fabrics than Americans. Watarai said Americans can be more formal during business discussions than Brazilians. Aranovich briefly discussed the legal theory of trade dress in the U.S. legal system. Marcelo Kugel also talked about Brazilian tariffs.