MANUFACTURING
Paula Schneider Takes Over as Head of Susan G. Komen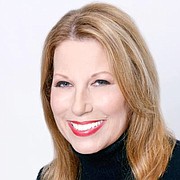 After decades of working in the apparel industry, Paula Schneider is moving her career in a different direction by taking over as president and chief executive of Susan G. Komen, the world's largest breast-cancer organization.
Schneider, who took over the job on Nov. 6, will be residing in Dallas, where the nonprofit is headquartered. In her new job, she will be responsible for the strategic direction and daily operations of Komen's worldwide network, which includes more than 80 Komen affiliates serving millions of women through community health and education programs.
The former head of several Los Angeles apparel brands—including Warnaco Swim Group, American Apparel and Laundry by Shelli Segal—is a breast-cancer survivor. She was diagnosed with breast cancer in 2007 while working at Warnaco and lost her mother to metastatic breast cancer in 2010.
"I know from personal experience the devastation of breast cancer and the power and impact of the Komen mission to end it," she said in a statement. "I am determined to do all that I can to build on this iconic organization's mission to end breast cancer, for everyone and forever."
The board of directors for Susan G. Komen named Schneider to the post in late September. She replaces Dr. Judy Salerno, a Harvard-trained physician who left as head of the nonprofit at the end of last year.
"Paula is respected as a leader who motivates teams to achieve and exceed goals, and we are delighted to welcome her to the Susan G. Komen team as we move forward to achieve our bold goal to reduce U.S. breast-cancer deaths by half by 2026," said Komen Board Chair Connie O'Neill.
Schneider's long career in the fashion industry began when she created Take Twoo, a multi-line sales firm that helped launch BCBGMaxAzria. Later, she became president of sales for nearly a decade at BCBGMaxAzria until she left to become the president of Laundry by Shelli Segal.
Nearly five years later, she became president of Warnaco Swimwear Group, whose brands included Speedo and Calvin Klein.
Later, she became the chief executive of Big Strike, a juniorswear label in Gardena, Calif., acquired by the private-investment company The Gores Group, based in Beverly Hills, Calif.
Nearly two years later, she took over as chief executive of American Apparel after the brand's founder and previous CEO, Dov Charney, was fired by the board of directors. During Schneider's time there, the company filed for bankruptcy twice. The label was sold early this year to the Canadian company Gildan Activewear.
Schneider resigned last year as CEO of American Apparel to take charge of three Los Angeles contemporary brands acquired last year by Delta Galil, an Israeli clothing company. Those labels were 7 For All Mankind, Splendid and Ella Moss. After seven months as the brands' CEO, Schneider left in May.
RELATED STORIES