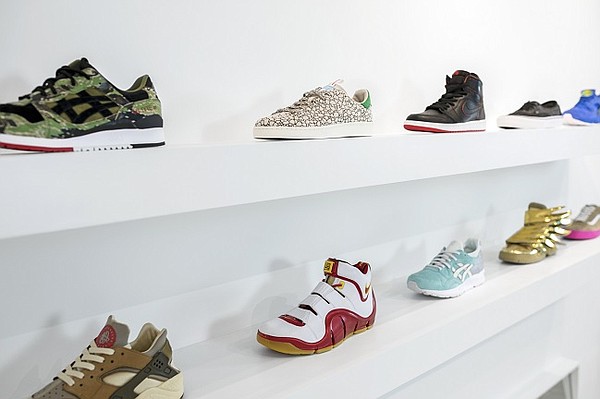 RETAIL
Goat to Open Pop-up Store in Culver City for Sneakers
GOAT, a marketplace for all kinds of sneakers, is opening a pop-up store in the new Platform retail center located in Culver City.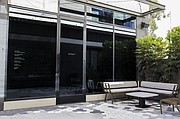 As part of the store, the Los Angeles company will be launching a pop-up sneaker gallery that traces the evolution of LA's history and love affair with the sneaker culture from the year 2000 to today.
The story of the city's influence will be told through 25 pairs of historically significant shoes born out of LA including: Air Jordan 3/8 Retro Pack 'Kobe Bryant,' Dunk Low Pro SB 'Diamond,' Air Force 1 'Mr. Cartoon,' Yeezy PowerPhase 'Calabasas,' Air Huarache Le 'Stussy,' and Air Max 97 360 x Union.
Taking a holistic look at the sneaker phenomenon, GOAT will also host sessions led by those who have shaped the broader culture through photography, fashion, design and product innovation. Guests can learn and interact with industry pioneers and legendary streetwear figures including: Jeff Staple, Jason Markk, "The Shoe Surgeon," Andrea Lieberman, Sophia Chang, Jimmy Gorecki, Ja Tecson, Cole Younger, Theo Martins and Josh Peskowitz. The pop-up's programming features fireside chats, Q&A's and workshops throughout the duration of the store.
"We've wanted to create a physical space like this for a long time, to inspire and bring people from different backgrounds together through their love of sneakers," said Daishin Sugano, cofounder of GOAT. "We're excited for the opportunity to share some of LA's contributions to the sneaker community since 2000 and explore where the industry is headed to next."
GOAT is hosting a special opening day event, on Saturday, Oct. 7, from 11 a.m. to 7 p.m., featuring a special guest DJ. Two additional 'themed' exhibits will be on display in November and December, with announcements to come at the end of the month.
The Platform retail center, which debuted in late 2015, is located at 8830 Washington Blvd.
RELATED STORIES