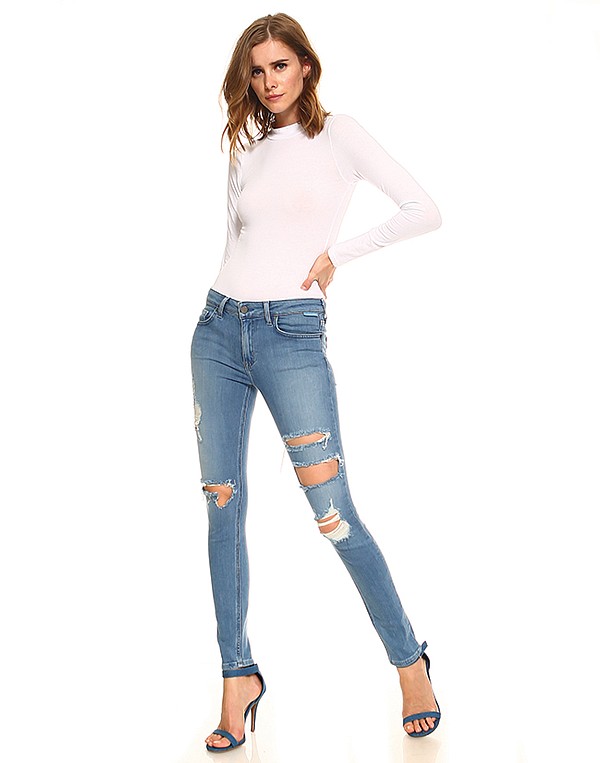 1DENIM
1denim Hopes to Make Jeans for All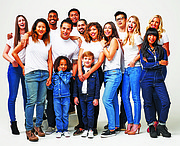 People come in all shapes and sizes, but all too often denim brands do not outfit them all. That was what designer Elizabeth Bae thought when she decided to launch the 1denim brand with a mission to offer a wide and an inclusive range of sizes for men and women.
The denim line was introduced last year at a bricks-and-mortar store in Glendale, Calif., which was entirely devoted to 1denim. The line is manufactured in the Los Angeles area. While the brand was previously direct to consumer, 1denim is now available to wholesale accounts.
Bae and her colleagues had time to test what sold and what was popular at the physical store. She said that the denim had high conversion rates. She also noted that people with the harder-to-fit sizes became some of the brand's most loyal customers.
For men, silhouettes included the "Athletic" fit, which offers more space for thighs, forelegs and calves without appearing baggy. They are pinched at the waist to give the jeans a slim look.
For its women's division, 1denim offers a curvy size with more room in the hips and upper thighs. The pants are also tailored for a slimming look, Bae said.
The denim brand also makes slim sizes as well as denim jackets for men and women and denim shorts. There are also coated denim styles for women in ruby, white and navy. Bae said that the coated denim breathes easily and offers a lot of stretch. The brand has also offered novelty looks such as a denim jumpsuit. The jeans come in 20 different washes, and wholesale price points range from $36 for shorts to $70 for distressed jeans.
The brand 1denim is a project of E&C Fashion, which has been manufacturing jeans in Los Angeles for a number of brands for more than 25 years. The company's previous venture into making its own brand was Denim of Virtue, which was acquired by a Korean company in 2016 for an undisclosed price.
Clothing is not Bae's only project for the 1denim brand. She also makes chocolate and coffee blends to accompany the denim line. For example, women's looks are accompanied by a sweeter milk chocolate while men's styles are accompanied by heavier, darker chocolates and 1denim's novelty looks are accompanied by a mix with cacao nibs. Currently the chocolates and coffees are gifted to retailers working with the brand.
For more information, contact Jackie B Showroom at (213) 239-9109 or jackie@jackiebshowroom.com.
Photos courtesy of 1Denim.