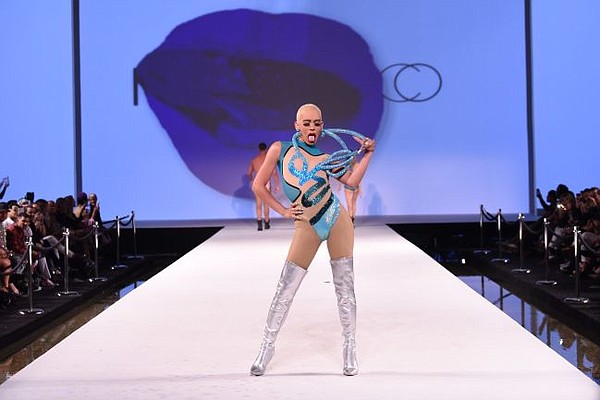 Marco Marco at Style Fashion Week
Making costumes for Katy Perry and Britney Spears helped put the Los Angeles-headquartered Marco Marco brand in motion. The brand's design of underwear with a dramatic edge made a splash, and on Oct. 15 at the Pacific Design Center in West Hollywood, Marco Marco made a return to the Style Fashion Week runway.
Taking the stage was a group of people from what was once called an underworld; tattooed men, drag queens and go go boys. They were joined by professional models and appearances from creatives such as Cirque Du Soleil's aerial chains artist Brandon Pereyda.
Beside having a good time, past Marco Marco runway shows aimed to make a statement on being a gay man in Los Angeles. The recent Style Fashion Week show also displayed women's looks and unisex styles with underwear, body suits and what not, which were made out of mesh, jersey and other materials.