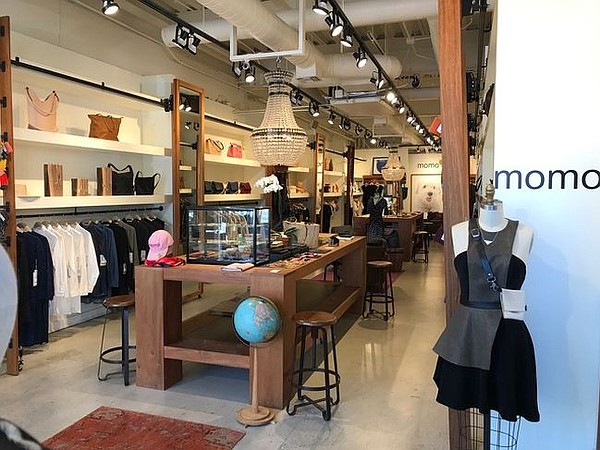 Carole Yu Says Boutique Future is in Multi-brand
Boutique owner Carole Yu gave a vote of confidence to multibrand retail recently. She took her monobrand shop M0851 on 1426 Montana Ave. in Santa Monica, Calif., and reintroduced it as a multi-brand shop. The new name is momo Los Angeles.
"If you don't have marketing dollars to push one brand, it's a challenge," Yu said. "When people come into my store, I tell them that we have up-and-coming designers and we are trying to find a unique voice in Los Angeles. They tell me it's a cool store, and when we go to other stores, they all have the same brands."
Fashion brands at the store include Venia, Haala Denim, Matrushka, Holland Millsap, Julia Riva DTLA, Mona Thalheimer, Reviled NYC, Brookes Boswell, Unatti Foundation, Via Vai Collection and Bonne Maison.
RELATED STORIES