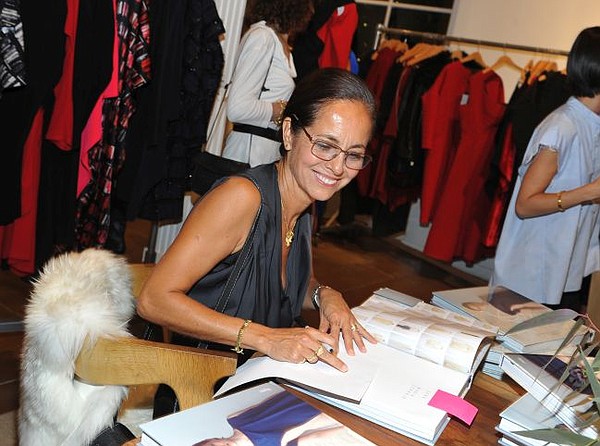 Maria Cornejo Signs Books at Melrose Place Shop
In a career starting in the 1990s, Maria Cornejo dressed a host of famous women including Michelle Obama, Tilda Swinton and artist Cindy Sherman.
Cornejo put together a career retrospective which takes a look at her design process and all that jazz in the book Maria Cornejo: Zero 1997-2017+. On Oct. 24, she dropped by her Melrose Place boutique for a book signing.
Appearing at the reception were a number of VIPs including Marisa Tomei, stylist Jen Rade, and designer Clare Vivier.