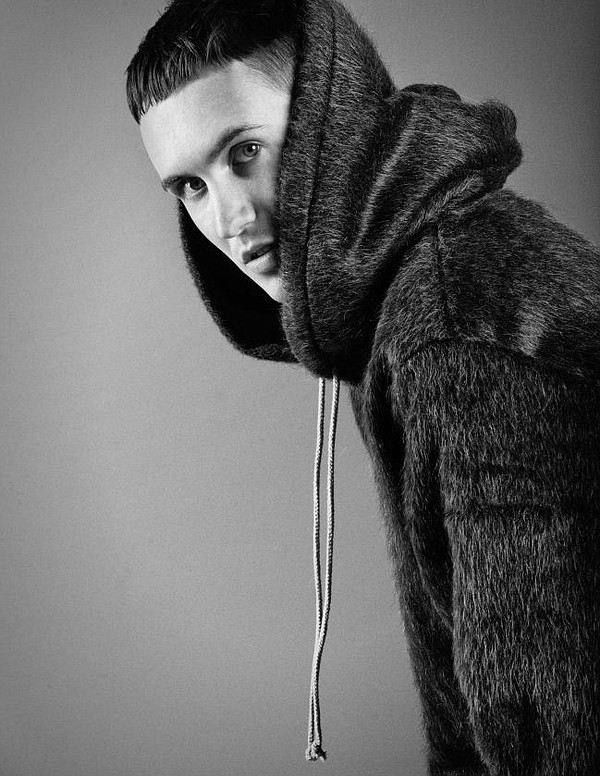 Merakai's Mohair Hoodie
Hoodies are a uniform at hip hop gigs, college campuses, and yes gyms. They are the basic of choice when temperatures go south of 70 degrees. But even ubiquitous designs are open for tune-ups, said designer Sebastien Amisial.
For his line Merakai Imperial Garments, Sebastien took a luxe Italian mohair coating and put it on an oversized hoodie silhouette. "I wanted to expand on the simplicity of the hoodie," said the up-and-coming Los Angeles-based designer. The oversized hoodie with mohair coating is complemented with a drop crotch mohair sweatpants.
The mohair hoodie and sweatpants are part of a Merakai Imperial Garments' 2018 Bones collection. Take a look.