TECHNOLOGY
Everystore Packages Universe of E-Retail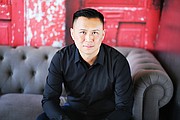 For many, shopping online feels like navigating a tsunami of choices and information.
San Diego–headquartered e-commerce site Everystore made a formal launch on Aug. 29 at www.everystore.com , and site founder Ryan Sit promises that it will offer navigating tools for shoppers.
Everystore.com will give shoppers a wide swath of Internet shopping. Everystore claims to be a platform for 1,000 retailers, 22 million products and 25,000 brands. If that seems like more choice than the most avid shopper can handle, Everystore said that it will provide the tools to help shoppers make sense of all the choices available to them.
Women's fashion will anchor the vast e-emporium, Sit said. Viewers will be able to browse goods sold at Nordstrom, Macy's, Forever 21 and ASOS. Everystore's visitors will be able to use special site tools to see how the popularity of an item is trending. Another shopping tool is a browser that will show how somebody would look in a specific garment without a trip to a physical fitting room.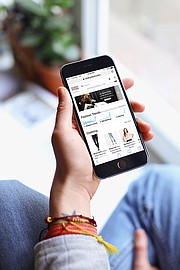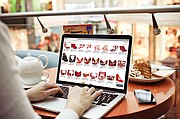 Everystore shoppers also will be able to shop for bags, shoes, beauty, men's fashions and kids' clothing. The site developed relations with e-retailers on its site through affiliate programs where e-retailers work through third parties online to sell goods and direct traffic to websites.
Among the navigation tools are the Everystore Guides, which offer price comparisons, e-store information, trend analysis on different items and popularity ratings based on how much people are viewing certain items online. Everystore reviewers also put together information on various e-stores' customer-service offerings, such as the return policy and shipping charges.
There's also a product-match feature. Everystore's proprietary algorithm scouts more than 25 similar items for every item a shopper selects through Everystore.
With an integration into the Pinterest social-media site, Everystore's shoppers can create personalized fashion feeds. They can collect Pinterest "pins" from Everystore and make a wish list of items that will be updated daily with news of product arrivals and discounts. Pinterest shoppers can sign on to Everystore through their Pinterest accounts. As of press time, there are no plans to create fashion feeds to other social-media platforms, according to an Everystore spokesperson.
Everystore is a division of PicClick LLC, also based in San Diego. PicClick gained notoriety for developing a special browser for eBay. For Everystore, PicClick developed a feature where shoppers can impose their picture on a picture of model wearing a suit or a dress. Currently, that feature may not get the same results as going to a fitting room in a physical store. But that might not be the case for long.
Sit, who also is the founder of PicClick, said that technology aided by things such as virtual reality and 3-D imaging tools will be able to give viewers an accurate image of what they would look like in pictured garments. Now, Everystore features a tool called "Try it on with Head Swap." This tool superimposes a person's photograph on a model in a catalog. The picture of the garment changes into what the person photographed would look like in those clothes. Sit forecasts that Try it on with Head Swap will be an important part of the general e-shopping world.
Photos courtesy of Everystore.