EVENTS
More Than 200 Brands to Show at Centrestage in Hong Kong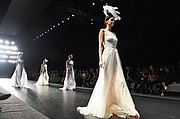 The Sept. 6-9 run of Centrestage at the Hong Kong Convention and Exhibition Centre was expected to feature more than 200 international fashion brands and a lineup of events that includes runway shows, designer Q&As, B2B seminars and networking events.
Among the brands scheduled to participate are China- and Hong Kong–based labels including Anagram, Angus Tsui, Doriskath, Harrison Wong, House of V, i.t, Kenaxleung and Loom Loop. International labels include Cheng Pai Cheng from Taiwan, Dew E Dew E from South Korea, Dressedundressed from Japan, Edward Achour from France and Pourquoi from Macau.
An opening gala runway show was held on Sept. 6 featuring designers from Hong Kong and South Korea, including the Spring/Summer 2018 collections by Hong Kong–based Ffixxed Studios, founded by Fiona Lau and Kain Picken, and Korea-based Juun. J.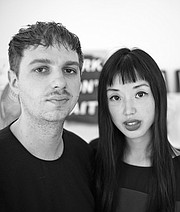 The Hong Kong Young Fashion Designers' Contest 2017 is being held on Sept. 9 and features 15 designers competing for three awards as well as the Joyce New Talent Award and Best Footwear Design Award. This season, Mug, founder and designer of the Japanese fashion brand G.V.G.V., serves as VIP judge.
Another event being organized by the Knitwear Innovation and Design Society as well as the Hong Kong Young Knitwear Designers' Contest was set for Sept. 8. A "Knit Voyage 2017" exhibition highlights local and global knitwear products.
The last day of Centrestage is open to the public. Dubbed Openstage, the Sept. 9 event is free to attendees age 12 and older. There is also a citywide campaign, called "Hong Kong in Fashion," which started in mid-August and includes curated events, installations and exclusive offerings such as fashion shows, Fashion Night Out and DIY workshops around Hong Kong.
Centrestage is organized by the Hong Kong Trade Development Council, which also organizes Hong Kong Fashion Week. For more information, visit www.centrestage.com.hk.