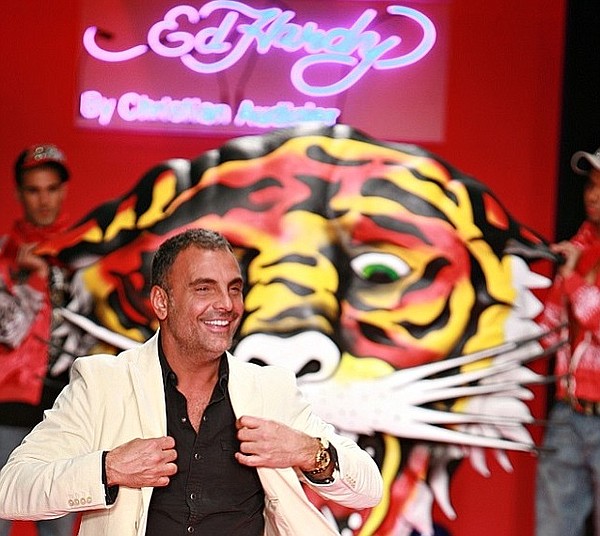 FASHION
Christian Audigier Documentary Coming Next Year
Christian Audigier was a flamboyant character who made his fortune by resurrecting the Von Dutch label and then starting his own Ed Hardy brand of clothing that went on to have nearly 100 licenses.
In 2015, the French-born Audigier passed away from cancer, but before his death, a documentary was made about him and his fast-paced lifestyle.
Mensch Pictures said it signed a distribution deal with Gravitas Ventures to bring "Le Vif," which in French means the fast one, to 100 video-on-demand platforms in the United States next March. The documentary was produced by Fabrice Sopoglian, chief executive of Mensch Pictures, and Samuel Boutboul. It was directed by Didier Beringuer.
The documentary spans the globe as the film crew reconstructs the highs and lows of the 57-year-old designer's life. Filming took place around the world - in places such as Audigier's native France to a Bali, Indonesia, prison where Audigier was once held to Tijuana, Mexico, where the Frenchman crossed the border.
Audigier was known for his independent ways and flashy style. When he was told to turn down his music at a Project show in Las Vegas, he decided to start his own trade show, called When I Move, You Move, that lasted a short while at Caesars Palace.