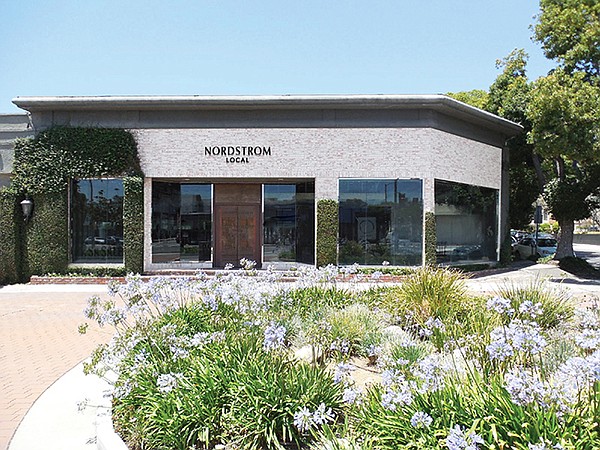 NORDSTROM GETS COMPACT
Nordstrom to Open Omnichannel Concept on Melrose Place
For the past decade, Melrose Place has been an exclusive Los Angeles address for high-end designer boutiques. Now Nordstrom plans to join the crowd.
Next month, Nordstrom is planning to open a new concept that will be much more compact than its typical large department store. Called Nordstrom Local, it will be inspired by omni-channel shopping, with elements from e-commerce and traditional bricks-and-mortar shopping.
Shea Jensen, Nordstrom's senior vice president of customer experience, said that Nordstrom's new concept, announced Sept. 11, was inspired by its reputation for high customer service.
"As the retail landscape continues to transform at an unprecedented pace, the one thing we know that remains constant is that customers continue to value great service, speed and convenience," Jensen said in a statement. "We know there are more and more demands on a customer's time, and we wanted to offer our best services in a convenient location to meet their shopping needs. Finding new ways to engage with customers on their terms is more important to us now than ever."
Nordstrom Local, which will take over a former Diesel flagship store at 8401 Melrose Place, is due to open Oct. 3, around the same time a full-line Nordstrom department store is scheduled to open its doors at the Westfield Century City retail center in Los Angeles' Century City neighborhood.
The 3,000-square-foot Nordstrom Local will not carry any inventory. But salespeople working at Nordstrom Local can order merchandise for consumers visiting the shop. Also, when consumers shop at Nordstrom.com, they can select a feature called "Shop Your Store," which gives them goods from a dedicated pool of inventory available to them when they drop by Nordstrom Local.
In addition, Nordstrom Local salespeople, called stylists, will use digital screens, called Nordstrom Style Boards, to develop a specific style for their customers.
Customers will be able to view Nordstrom Style Board recommendations on their smartphones and then make purchases through Nordstrom.com. Outside of the store, shoppers can consult Nordstrom stylists through a Nordstrom app.
Nordstrom Local also will offer services that bridge the area between the online world and the physical world. Shoppers will be able to buy an item online and then pick it up at Nordstrom Local. They also can use the store's curbside pickup, where store orders can be hand-delivered to a shopper's car. Other omni-channel features include a same-day-delivery feature where an item can be delivered directly to the customer if ordered by 2 p.m.
Nordstrom Local will also house Trunk Club, a styling service Nordstrom acquired in 2014 for $350 million, according to media reports. Trunk Club employs stylists who interview customers about their clothing preferences. With that information in hand, the club's stylists select clothes—ranging from formal to casual—for the shopper and then send them the clothes.
Manicure services also will be available at Nordstrom Local. And there will be a full menu of drinks including beer, wine, Pressed Juicery's cold pressed juices and espresso drinks from the Nordstrom Ebar.
In the front of Nordstrom Local, visitors will find the store's order pickup and alterations and tailoring area. A central meeting space will be surrounded by eight dressing rooms, and the back of the shop will offer a private styling suite.
Anya Pavlovic, a Nordstrom representative, said that there are no current plans to open another Nordstrom Local at the time.
Mercedes Gonzalez, a retail analyst and director for the New York–headquartered Global Purchasing Companies, said that Nordstrom's new concept is just another way to reach shoppers.
Putting manicure services in the shop, she noted, is an idea that is gaining popularity. "They should call it 'Beauty and Wellness Center by Nordstrom.' It's everything but clothes," Gonzalez said. "It's not so out of the box. Saks has a whole floor dedicated to beauty and wellness."
Saks Fifth Avenue has a department called Saks Wellery, which was introduced this year at its New York City flagship.