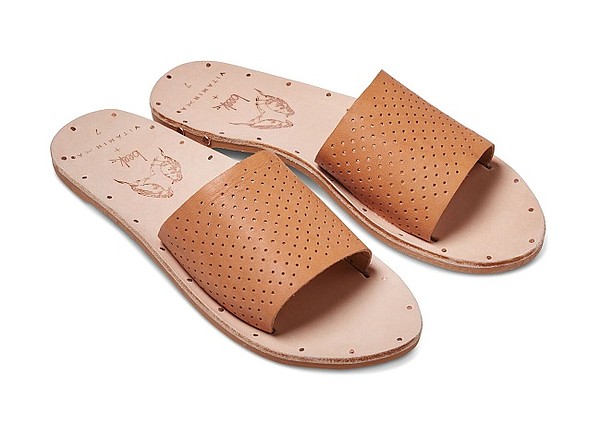 FASHION
Vitamin A Partners With Beek for Sandal Collection
To go to the beach or hit the swimming pool, you have a swimsuit and then you have your sandals.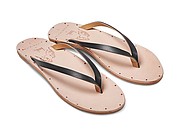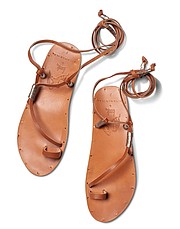 So it only seemed natural that a swimwear designer would pair up with a sandal company to create a great pair of beach-ready footwear that would work well with her swim line.
That is what happened when Vitamin A designer and co-founder Amahlia Stevens collaborated with Beek footwear designers Birgit Klett and Kenna Florie to create a collection of classic flip flops, perforated slides and lace-up sandals that are crafted in Mexico of leather.
The three Southern California designers met through mutual friends and thought it would be a great idea to partner on marketing events. But then the conversation shifted to partnering on products.
This is Stevens' first foot into the world of sandals and Beek's first co-branded product, which debuts with a capsule collection for Resort that ships Oct. 1. A full collection will be in stores Nov. 1.
The sandals are hand pressed and hand dyed in a factory in Mexico. They all have a molded arch support shaped into the leather and then it is coated with a hardening agent that keeps it stiff while the rest of the sole softens. There is also a rubber sole for a better grip on wet surfaces.

Most Beek sandals sell in the $160 to $320 range.