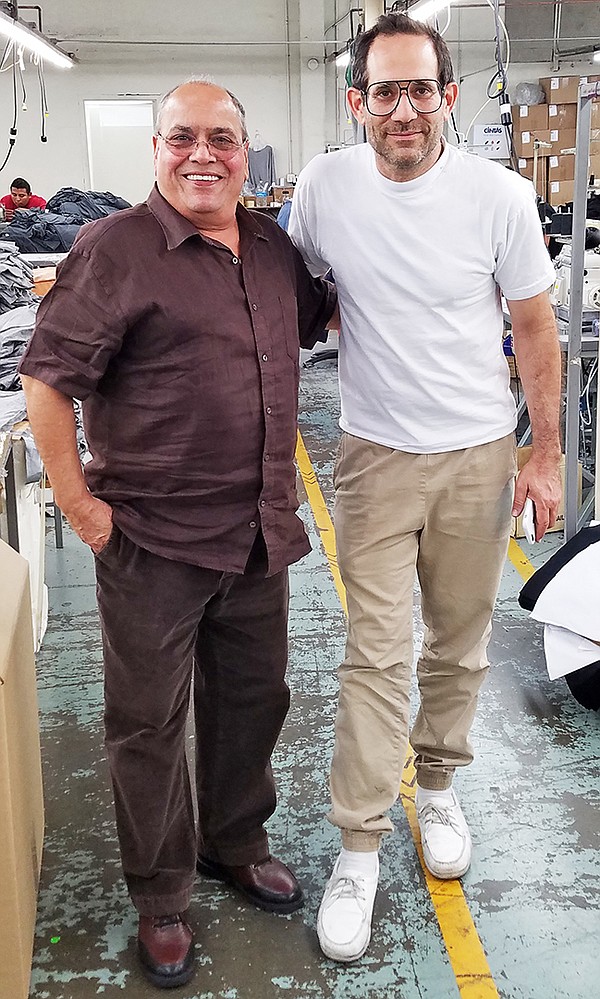 TECHNOLOGY
Charney Teams With Tukatech
At American Apparel, founder Dov Charney worked with software and equipment from Los Angeles–based technology company Tukatech. For his latest manufacturing venture, Los Angeles Apparel, Charney is returning to Tukatech solutions.
Charney worked with Tukatech's design development and patternmaking solutions, as well as its marking and grading software and production equipment.
"I know Tukatech, they helped me set up state-of-the-art design and production systems with Tukacad, Tuka 3D for virtual samples, automatic fabric spreaders, automatic cutters for production, Smartmark, which saves me time and fabric, even a laser cutter for my development," said Charney, in a company statement. "Without these affordable systems, making in LA will be just a dream."
Charney's vision for Los Angeles Apparel is to produce quick-turn merchandise made from U.S.-made textiles. He has opened a manufacturing plant in South Los Angeles, where his 350 employees design and produce T-shirts, sweatshirts, cotton bodysuits and swimwear for screen printers, apparel decorators and apparel companies. Currently, the factory can produce 140,000 units per week and by mid-2018, Charney projects capacity to double and staffing to exceed 1,000 employees.
"While designing the game plan for the new operation, Dov and I sat down and worked a plan to automate every possible step, I love his energy and his passion, adding his knowledge of yarns to fabrics to products to fit is absolutely a unique formula for success," said Ram Sareen, chief executive officer and Tukatech founder, in a company statement.
Founded in 1995, Tukatech provides 2-D/3-D apparel software for patternmaking and virtual sample making, cloud applications for global communication, and apparel manufacturing equipment. The company has a large international customer base, and all systems include unlimited training, consulting, process engineering and implementation.
For more information about Los Angeles Apparel, visit www.losangelesapparel.net. For information about Tukatech, visit www.tukatech.com.