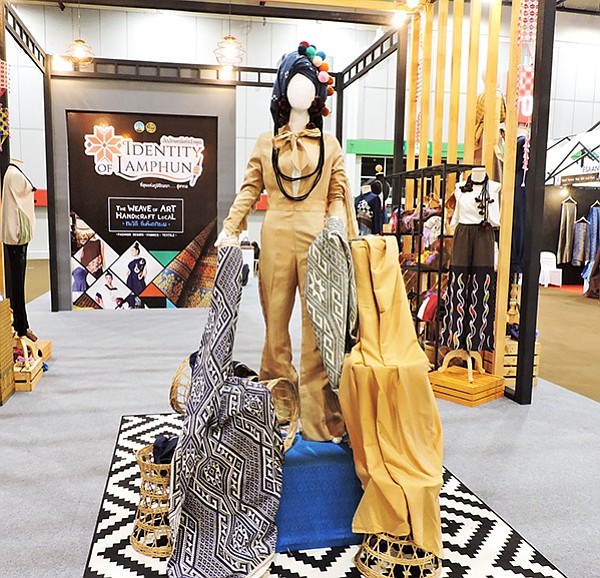 STYLE FAIR BANGKOK
New Style Fair in Bangkok Has Something for Everyone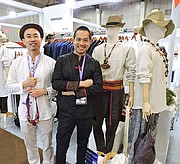 BANGKOK, Thailand – Inside the vast international exhibition center that houses the newly created Style fair, the brightly colored hand-painted dresses and tops that make up the Yodyoko collection were a standout.
The swirls of lines and bursts of colors have been a staple of the brand since it was created 10 years ago by Sirus Fantiyapong. This was the designer's second time exhibiting at the fair—which combines fashion labels, textiles, furniture, gifts, skincare products and home accessories under one roof.
He was exhibiting his creative designs to gain more international attention. "This is a good opportunity to show the world our product," Fantiyapong said.
At last October's show, he received a 500-piece order from a company in Singapore and a 200-piece order from a venture in Germany. He was hoping for more this time around.
For years, Thailand organized just one trade show for fashion and leather goods and then several separate trade shows around other locally made products, which included furniture and gifts.
But over the years, the smaller shows were not attracting as many buyers because fewer people were attending the events. Instead, they are opting to find merchandise online or visiting individual manufacturers.
So, last year the Thai government decided to combine three fairs into one to give customers more bang for their travel buck. The new show—called Style—recently held its second edition on April 19–23 in the large Bangkok International Trade & Exhibition Center. The first edition of the show was last October.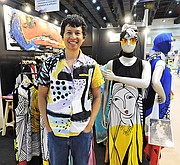 This year, about 630 companies occupied nearly 1,700 booths in a fair that gives retailers and company buyers a one-stop opportunity to pick up clothing, textiles, jewelry, candles and soaps as well as throw pillows, furniture, lamps, pet products and pottery. About 2,000 buyers were expected to pass through the exhibition hall for the show.
Chantira Jimreivat Vivatrat, the director general of Thailand's Department of International Trade Promotion, said the smaller, individual trade shows that were one- or two-products centric tended not to attract as many people as larger shows. For example, the smaller fashion and leather goods show only had 400 booths.
"There was the realization that people travel less to shows and the shows have to be unique for people to attend," she said. "The shows were not big enough, and Thailand is very diversified. So it becomes a little bit of everything."
Buyers these days are also looking more for lifestyle items instead of just one kind of item to fill their stores as it gets harder to attract shoppers. In addition, the show is concentrating on more naturally made products, including organic cotton, silk, organic skincare products and furniture made from ethically harvested forests.
Because Taiwan and Japan are two markets that Thailand is targeting, there was special attention paid to products that would cater to the senior-citizen market. Products included lightweight fabrics for garments and purses, scarves with collagen and anything with a soft fabric.
At the October show, U.S. buyers from Crate & Barrel bought home accessories. Several companies that supply Disney with products shopped the floor too.
For the April show, the Thai government sponsored the attendance of 600 buyers, who either had their hotels paid for or had both their airfare and hotel covered.
Still, the show seemed to be sparsely attended. "This show should be jam-packed," said David Lamey, a buyer who was looking for backpacks and furniture and other items to sell online for his Magic I Solutions. "Where are the customers?"
One of the more frequented sections of the show was the area where many of Thailand's artisans based around Chang Mai in the north were showing indigo-dyed clothing, organic-cotton scarves, handmade dresses and jewelry.
Panja Suwanich was showing his colorful jewelry and clothing that he and his partner, Decha Mengthaisong, have been making at their store in Chang Mai under the label Heritage. He is relatively new to exporting but would like to expand beyond his orders sent to Santa Fe, N.M., and Europe. "A few buyers have come by, and we have exchanged cards," he said.
As soon as he said that, Ritchie Philibert from Quebec rounded the corner and stopped at the artfully displayed booth to take a look at the silk necklaces and beaded necklaces that were handmade. Philibert concentrates on fair trade and ethically sourced items for his two stores in Quebec.
He visits Thailand twice a year to work with manufacturers that do crinkled-cotton items for him. "We have some established manufacturers we work with, but we are always looking to add new products," he said. "Thailand definitely has its own style."