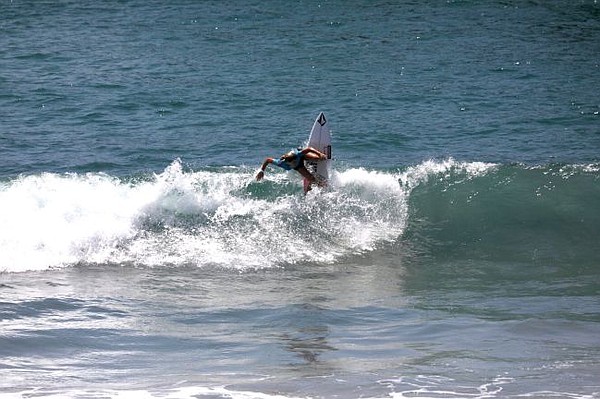 Conlogue Win An Upset at Vans US Open of Surfing
There was a comeback and an upset at the 2018 Vans US Open of Surfing, which wrapped up Aug. 5 in Huntington Beach, Calif.
Kanoa Igarashi won his second championship in a row for the men's U.S. Open.
Stephanie Gilmore, a six-time world champion, was defeated by Courtney Conlogue for the Open's women's event.
The US Open of Surfing is located at the Huntington Beach Pier. It is across the street from Huntington Beach's Main Street, a place considered to be the Rodeo Drive of surfwear.
The Swatch brand produced a special events tent at the open. Making appearances at the tent were Conlogue and surfers such as Coco Ho and Tia Blanco.