RETAIL
Ron Herman's Next Step Is More Japan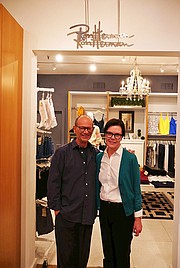 Ron Herman has spent his career introducing some of the world's most famous denim brands from his self-named Ron Herman store, which for decades has been a pioneer in the Los Angeles boutique business.
For his next step, he wants to introduce to Los Angeles a slate of house brands selling at his Ron Herman chain of stores in Japan.
He is shooting for 2019 to bring those lines stateside while at the same time adding new collaboration lines with various designers and brands. He forecast that the upcoming slate of Ron Herman products will be sold at only a few select doors outside of Japan.
Not only will he bring the Japanese-only brands, including RH Vintage and Ron Herman California,to Los Angeles, but he also wants to manufacture them domestically to fit American bodies. The stateside production will pave the way to making more collaboration lines.
"I'm doing it for the sake of going deeper into the culture and nature of my brand," he said.
It's the latest chapter in an unorthodox but highly successful boutique business that has been operating since 1976.
He employs 50 people in his California stores, which range from the two-story, 14,000-square-foot Melrose shop to boutiques in Los Angeles' upscale Brentwood neighborhood and in Malibu, Calif. Herman declined to give revenue figures for his privately held company.
About a decade ago, Herman ventured into Japan, working with Japanese company The Sazaby League to open Ron Herman stores there.
Currently, there are 20 stores in the chain, which has taken on a character all its own. The boutiques offer exclusive Japanese-only collaborations with U.S. companies such as Vans. They also run cafés and have branched out into weddings at waterfront locations.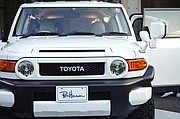 If the Japanese venture seems inspired by whimsy and a desire to undertake a collaboration just because it is cool, it's also the modus operandi of Herman's stateside operation, said John Moore, a co-founder of the Culver City, Calif.–based Outerknown label, which is sold at the Ron Herman stores.
"I learned at an early age by observing the effortless styling on Ron's floors that anything goes. A Dries Van Noten trouser was not meant to be worn with dress shoes but rather a pair of Vans, Doc Martens or sandals. And everything goes with a T-shirt. This idea of something new with something old, relaxed with something tailored, has stuck with me forever. I learned this from Ron's world," Moore said.
Supporting this sense of whimsy is Herman's deep knowledge of denim and fashion that is respected around the world. Having a presence at Ron Herman gives credibility to a brand, both domestically and overseas, said Chris Cantrell, the head of sales for S.M.N. denim, which is sold at Ron Herman.
"A lot of top retailers and consumers shop at Ron Herman. They want to know what is trending at market, and they'll go to Ron Herman to find out," Cantrell said.
Herman's vision seems to mix a wider curiosity of culture with the sharp gut instinct of an independent merchant. The mix is rooted in his life story. He earned a bachelor's degree in speech at the University of California, Berkeley, during the mid-1960s, when he was witness to some of the era's tumultuous history. He saw prominent free-speech activist Mario Savio being arrested by Berkeley police officers and saw Huey Newton, co-founder of the Black Panthers, give a speech about race in the United States.
After graduating in 1967, he moved to Southern California and opened a women's fashion boutique called Ron Herman in Ontario, Calif., which is about as far away from Berkeley as one can get.
People traveling to Palm Springs from Los Angeles often stopped in Ontario for a meal and a break, and one of them was legendary retailer Fred Segal, who is Herman's uncle. Segal offered Herman a job as a buyer at his Fred Segal store, which had opened in 1971.
Because Herman needed to make more money, he took the job and eventually sold his Ontario store.
His career moved quickly at Fred Segal, and soon he became president of the company. But he wanted to be his own boss. So in 1976 he bought 600 square feet of retail space inside the Fred Segal compound on Melrose Avenue and named it Ron Herman.
Joining him was his wife, Carol, whom he had met while working at Fred Segal. Forty-two years later, they still work on the store's floor five days a week.
When they started Ron Herman, they sold only a few brands, there were only a few trade shows, and there was no Internet telling them what was cool.
At the time, more designers were getting involved in the fashion blue-jeans business, and the couple decided to take a risk on the newest denim lines. Their gut feeling often paid off.
The Fred Segal compound always attracted an affluent, fashionable crowd, but the place's cachet grew with an A-list crowd that included celebrities Ringo Starr, Sophia Loren, Bob Dylan and Elizabeth Taylor.
Many of the shoppers were attracted to a sense of elegant simplicity. It still influences Herman's aesthetic. "Simplicity is not easy to accomplish. But simplicity is the entry to accessibility. Simplicity allows people to be accessible," he said.
Even after four decades of running a boutique, Ron and Carol said they come to work every day because they love the projects created by designers.
"It's innovative people doing fashion," Carol said. "They're making soul statements. They're talking about the environment. They're expressing themselves through clothes."
The store's success has been created by a merchant's way of doing things as well as by location, location, location. "There's no science behind it. It's instinct and a passion for our industry," Ron said. "Inspiration is really important. I have great people, and parking is free."