FASHION
Style Fashion Week Is Growing Into a Global Fashion Portfolio
After launching more than eight years ago at the Vibiana event center in downtown Los Angeles, Style Fashion Week has become a global brand of luxury fashion shows that includes productions in New York, Palm Springs, Miami and Dubai, with more cities on the way for 2019.
"We're expanding throughout Mexico and Asia," said Veronica Welch-Kerzner, the founder and president of Style Fashion Week. "It's exciting because our original vision was to take the traditional fashion week and create the next generation of it."
When starting out, Welch-Kerzner sought to mold the future of fashion shows by creating an elegant platform that would allow new designers to establish a following. The mission of Style Fashion Week was to afford the tools for successfully promoting these creative businesses. Welch-Kerzner is pleased to see that her brand has evolved into a resource that promotes growth in different regions around the globe.
"What we've morphed into is much larger than that, and really Style Fashion Week has become a platform for governments to basically utilize to boost economic development through fashion, culture and the arts," she said.
This dedication to cultivating emerging creative businesses into successful global fashion brands is at the core of Welch-Kerzner's mission. To accomplish this goal, she needed to reimagine the traditional model of the fashion show, which she transformed into an experience at some of the most legendary spaces in the world's fashion cities.
"I had this vision of creating a platform—with no clue of what it would turn into today," Welch-Kerzner said. "The basic premise was to create a platform that would help inspire people and help provide designers, creatives and upcoming, emerging talent an opportunity to become successful."
While imagining a way to afford greater opportunities to up-and-coming creatives is admirable, implementing a plan that would work is completely different. Through creating experiential events that are comparable to festive fashion parties, Welch-Kerzner offers an entertaining destination to attendees.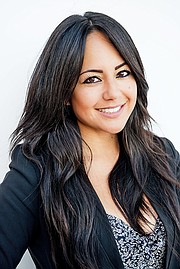 "It's a runway show, but it's a concert. It's a party," she explained. "Fashion should be fun."
Attending Style Fashion Week is not only an opportunity for guests to discover trends and enjoy an evening out but the events also promote the same atmosphere of camaraderie among designers that Welch-Kerzner is attempting to cultivate within the fashion industry as a whole. Noting that each designer has his or her own connections to certain media outlets, stylists, models or other resources, Welch-Kerzner said participating in her shows creates a larger, collaborative fashion family.
"They share resources," she said of her designers. "Together, they're helping to support each other and build more efficiently and effectively."
This atmosphere of working together begins with the way in which Welch-Kerzner works with her designers to produce shows at extraordinary venues such as the Pacific Design Center in Los Angeles and New York's Intrepid Sea, Air & Space Museum and Madison Square Garden.
"We build our platform and runway in these venues so that these designers have the opportunity to showcase at a high level of production at a fraction of the cost," she said. "We've proven that brands don't need to spend $2 million to get a show done that is a reputable show."
She recognizes that not every designer—especially those who are starting out—has access to the cost of producing a show that will attract the appropriate buyers, media and industry professionals. Depending on the location and show details, an event produced by Style Fashion Week can cost $5,000 to $40,000 with Los Angeles shows ranging from $5,000 to $30,000.
While the Southern California native supports her hometown designers, Welch-Kerzner's mission is to develop brands throughout the world. With her expansion into Asia and Mexico, she explains how she cultivates interest to elevate her clients from local designers to international brands through an "exchange program" model.
"We like to tie in our Palm Springs designers in our New York show to support the Palm Springs community," she explained. "As we continue expanding through Mexico, we'll have a section that supports Mexican designers [in New York] as an exchange program to help support Mexican brands in the U.S."
For some designers, Welch-Kerzner's production costs are still not affordable, but she feels that they should be afforded opportunities for success. When working with these brands, she will create a deal that is mutually beneficial for all parties.
"We're taking equity in some of the brands that we're working really closely with," she said. "These brands might not be able to spend $15,000 to $20,000 on a show, but they can pay a discounted price, and we also take a percentage in the company."
Through changing the fashion-show structure, Welch-Kerzner has built a business that is larger than she originally planned. With a full-service menu that now includes a show platform, public-relations tools, sales and development, Welch-Kerzner says that Style Fashion Week has evolved into "a creative eco-system that successfully builds brands."
"It's been so exciting and we work with so many great people," she explained. "We've truly developed this really incredible team that has helped us all continue growing and pushing."