As of Thursday, December 27, 2018
Pantone, the color arbitrator for the design world, announced that its "Color of the Year" for 2019 is something called "Living Coral."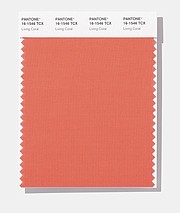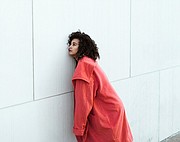 So you might be seeing this color pop up a lot next year in architecture, interior design, paint colors, product design, home decor and fashion.
The color was selected for its link to nature and how coral reefs provide shelter to a diverse kaleidoscope of color. "Color enhances and influences the way we experience life," said Laurie Pressman, vice president of the Pantone Color Institute in New Jersey. "As a shade that affirms life through a dual role of energizing and nourishing, Pantone's 'Living Coral' reinforces how colors can embody our collective experience and reflect what is taking place in our global culture at a moment in time."
Pressman said that since the company's first Pantone Color of the Year was selected in 2000, the Color of the Year has influenced product development and purchasing decisions in multiple industries. It is selected from existing Pantone Colors within the Fashion, Home + Interiors line that have garnered new significance.
"To arrive at the selection each year, the global team of color experts at the Pantone Color Institute comb the world looking for new color influences," Pressman said. "This can include the entertainment industry and films in production, traveling art collections and new artists, fashion, all areas of design, popular travel destinations, as well as new lifestyles, play styles and socio-economic conditions. Influences may also stem from new technologies, materials, textures and effects that impact color, relevant social media platforms and even upcoming sporting events that capture worldwide attention."
The color was picked because in a world of digital technology and social media, people are seeking authentic and immersive experiences that enable connection and intimacy, the Pantone people said. They said "Living Coral" symbolizes our innate need for optimism and joyful pursuits.